A classic of fetish photography
Limited edition of 100 hard-bound copies. Each volume comes with a gelatin silver print (20.3 x 25.3 cm / 8 x 10 inches) printed and signed by Eric Kroll and a slipcase in the form of a rubber cushion designed by Craig Morrison.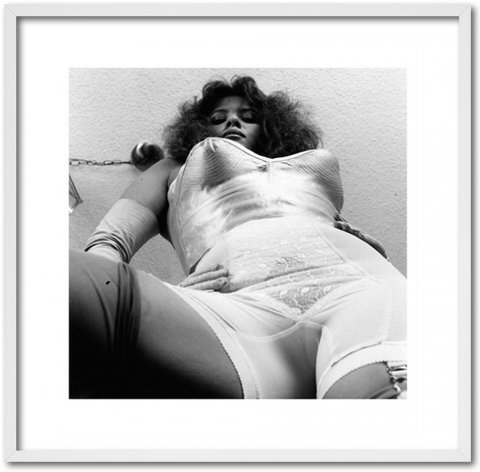 (Frame not included)
Eric Kroll has a profound love for the diversity of fetish and has done much to encourage newcomers to this field as well as to inspire them with his camera work.
"It is the game of pleasure that I seek on film. Don't come naked to me. Come with attitude and kneel or stand above me. My audience is particular, born as it were, from Fetish Girls."
—Eric Kroll
The photographer:
Eric Kroll
edited several titles for TASCHEN including
Natacha Merritt's Digital Diaries
and
The Wonderful World of Bill Ward
. His photography was the subject of TASCHEN's
Fetish Girls
and
Beauty Parade
.
Eric Kroll. Fetish Girls

Eric Kroll

Hardcover in rubber slipcase in box with print

, 9.4 x 11.8 in.,

200

pages

$ 1,800
"Tout le fétichisme dans un livre. Distribué à 100 exemplaires à travers le monde, le recueil de photographies Fetish Girls, d'Eric Kroll, est une ode au fétichisme. Chaque exemplaire est signé par Eric Kroll et accompagné d'un étui en forme de coussin en caoutchouc conçu par le designer Craig Morrison."
— L'Essentiel, Brussels, Belgium