New!
Hardcover, 3 vols. in slipcase, 11.0 x 15.4 in., 1468 pages
$ 499
Exploring the globe since 1888: a journey through time with the world's favorite magazine. Limited edition of 125,000 copies worldwide

Hardcover, clothbound, 8.1 x 10.1 in., 320 pages
$ 39.99
An exciting new compilation of Hans Christian Andersen's world-famous fairy tales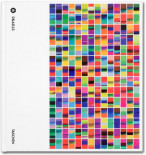 Coming soon
Hardcover, 9.5 x 10.2 in., 592 pages
$ 69.99
Latest and greatest. The prestigious annual for creative professionals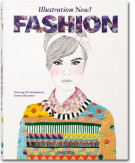 New!
Hardcover, 8.5 x 10.8 in., 400 pages
$ 59.99
Styled by hand: the many incarnations of illustration in the world of fashion

Hardcover, 6.7 x 8.5 in., 744 pages
$ 29.99
Feed your mind with your daily dose of cinema: TASCHEN's perpetual calendars

New!
Flexicover in slipcase and poster, 10.4 x 10.4 in., 704 pages
New edition, only
$ 69.99
Original edition
$ 700
The enigmatic and genre-defying work of Inez van Lamsweerde and Vinoodh Matadin. Standard TASCHEN edition - comes with a sheet of stickers so you can personalize your cover!

New!
Hardcover, 8.5 x 10.8 in., 480 pages
$ 59.99
This is architecture. Now

New!
Hardcover, 8.2 x 10.8 in., 712 pages
New edition, only
$ 39.99
Original edition
$ 79.90
Luscious dabs of colour and light: Art history's most delightful movement

Video
Two men, one mission: Salgado talks with Benedikt Taschen about the project that changed his life
News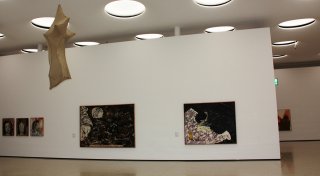 Städel Museum receives donation from Benedikt Taschen
Frankfurt/Main, 13 November 2013. The art book publisher and art collector Benedikt Taschen's generous donation provides the Städel Museum with a further addition to its holdings of contemporary art.
Read more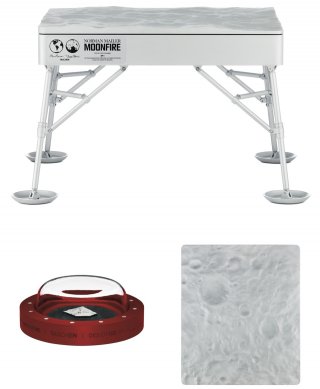 On Saturday, November 23 at Sotheby's in New York, a standing-room only crowd helped raise more than $ 26 million for The Global Fund to fight AIDS in Africa. The star-studded audience gathered for the (RED) auction celebrating design and innovation, which had been curated by Sir Jonathan Ive and Marc Newson in collaboration with musician and activist Bono. Among the items auctioned was a
Lunar Rock edition of Norman Mailer's Moonfire
donated by Benedikt Taschen. The Lunar Rock edition exceeded expectations with an ending bid of $ 112,500. "The best and most successful design demonstrates humanity and a sense of care for others," said Marc Newson. "What could be more fitting than to have the opportunity to use the best of design to help continue the fight against AIDS."