New!
SUMO size hardcover in clamshell box, 50 x 50 cm (20 x 20 in.), with fold-outs and silkscreen printed chapter openers, 518 pages
$ 5,000
Limited Collector's Edition of 1,150 copies (No. 451-1,600), all numbered and signed by the band members of the Rolling Stones.
Produced in collaboration with the band, this SUMO sized book charts the Stones' remarkable history and outrageously cool lifestyle. With one-of-a-kind archival access, it features over 500 pages of incredible images, illustrations, and a foreword written by President Bill Clinton.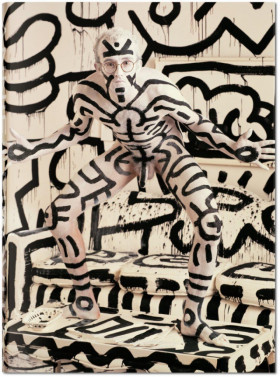 Hardcover with fold-outs, 50 x 69 cm (19,7 x 27,2 in.), 476 pages, supplement book, and book stand designed by Marc Newson
$ 2,500
A limited edition of 9,000 signed and numbered copies, the Annie Leibovitz SUMO presents some of the most famed actors, musicians, artists, writers, athletes, and businesspeople of our time. Available in four different cover photos, this at once intimate and iconic portrait collection is presented with a Marc Newson designed book stand and a supplementary essay compendium.

New!
Hardcover with fold-out, ribbon bookmark, and four-foot accordion-fold timeline, 11.4 x 15.6 in., 712 pages
$ 200
A Hulk-sized tome spanning eight decades of the heroic rise of Marvel as it magically mutated from 1939's four-color upstart to a 1960s pop-culture dynamo to current Hollywood heavy hitter. With essays by comics historian Roy Thomas and a huge fold-out timeline that chronicles the entire Marvel history

New!
Hardcover in clamshell box, 12.3 x 17.3 in., 340 pages
$ 750
Hello, gorgeous! On the set, on the road, and in the studio, photographers Steve Schapiro and Lawrence Schiller capture the darling of Broadway as her Hollywood star rises. Featuring over 100 never-before-published pictures.
Limited edition of 1,000 numbered copies, each signed by Steve Schapiro and Lawrence Schiller.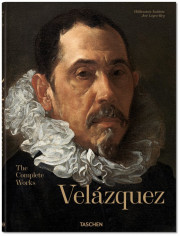 New!
Hardcover with fold-out and ribbon bookmark, 11.4 x 15.6 in., 416 pages
$ 150
Coinciding with a major travelling exhibition at the Kunsthistorisches Museum, Vienna and Grand Palais, Paris, this catalogue raisonné of Velázquez's complete works features brand new photography of recently restored paintings. In extra-large format and with numerous details, and a fold-out, the book celebrates the painter's insight, humanity, and brilliant technique.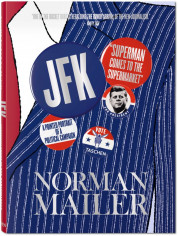 New!
Hardcover, 11.4 x 15.6 in., 370 pages
$ 150
Norman Mailer's pro-JFK profile and seminal New Journalism showpiece "Superman Comes to the Supermarket," originally published in Esquire in 1960, now rediscovered in photo book form. Alongside the complete Mailer portrait of JFK as the "existential hero," see Kennedy's campaign and personal life captured by such photojournalistic greats as Cornell Capa, Jacques Lowe, Paul Schutzer, and Garry Winogrand.

New!
Hardcover, 12.4 x 17.1 in., 424 pages
$ 150
One of the first European explorers to fall obsessively in love with the realm of pyramids and pharaohs, Emile Prisse d'Avennes made an outstanding contribution to Egyptology with his illustrations of Ancient Egyptian architecture, sculpture, paintings, and industrial arts. This world premiere brings together the complete collection of Prisse d'Avennes's Egyptian plates in a visual feast of symmetry and complexity, mystery and opulence.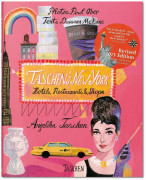 New!
Hardcover with thumb index, 9.4 x 11.9 in., 392 pages
$ 39.99
In New York, it's all about who you know: and now you're connected. With this updated version of our city guide in hand, the Big Apple is yours for the biting. Cut-out tabs make it easy to flip through, and a pocket-sized map of Manhattan lists all the recommendations for hotels, shops, restaurants, cafes, and bars.

"Get it booked – shop, sleep and eat like a native New Yorker."
— Stylist, London