Coming soon
SUMO size hardcover in clamshell box, 50 x 50 cm (20 x 20 in.), with fold-outs and silkscreen printed chapter openers, 518 pages
$ 5,000
Limited Collector's Edition of 1,150 copies (No. 451-1,600), all numbered and signed by the band members of the Rolling Stones.
Produced in collaboration with the band, this SUMO sized book charts the Stones' remarkable history and outrageously cool lifestyle. With one-of-a-kind archival access, it features over 500 pages of incredible images, illustrations, and a foreword written by President Bill Clinton.

New!
Hardcover in clamshell box, 12.3 x 17.3 in., 340 pages
$ 750
Hello, gorgeous! On the set, on the road, and in the studio, photographers Steve Schapiro and Lawrence Schiller capture the darling of Broadway as her Hollywood star rises. Featuring over 100 never-before-published pictures.
Limited edition of 1,000 numbered copies, each signed by Steve Schapiro and Lawrence Schiller.

Coming soon
Hardcover, 8.7 x 12.6 in., 904 pages
$ 150
A groundbreaking volume offering the most comprehensive overview of GDR visual culture. From fashion photography to secret police surveillance equipment, this unrivalled catalog features more than 2500 artifacts, design pieces, and everyday objects, gathered from the collections of the Wende Museum, Los Angeles.

New!
Hardcover, 9.0 x 11.4 in., 648 pages
New edition, only
$ 49.99
Original edition
$ 125
The staggering scopes of an Italian master. An updated Renzo Piano monograph, including new photographs of the Modern Wing of the Art Institute of Chicago, Piano's 72-story London Bridge Tower, as well as a sneak peek at his current project, Valletta City Gate in Valletta, Malta.

New!
Hardcover with fold-outs, 11.3 x 14.7 in., 334 pages
$ 69.99
Marking the 60 year anniversary of Matisse's death and the major MOMA exhibit of 2014, this fresh edition of TASCHEN's original prize-winning XL volume provides historical context to the cut-outs, the revolutionary invention of Matisse's final years. With rare photographs of the artist by Henri Cartier-Bresson and F.W. Murnau, among others, and texts from Matisse, poets like Louis Aragon, and Matisse's son-in-law, Georges Duthuit.

New!
Hardcover, 9.0 x 11.8 in., 240 pages
$ 39.99
This updated edition of TASCHEN's first Kippenberger monograph documents two decades of Martin Kippenberger's work, from the early days of his Berlin office to his works for documenta X in Kassel and for the Münster sculpture exhibition, both of which were completed after his unexpected death in 1997.

New!
Hardcover, 9.0 x 11.4 in., 720 pages
$ 49.99
An updated 2014 edition featuring the complete works to date of Tadao Ando, including such new projects as the Hansol Museum in South Korea and Teatrino in Venice, Italy.

New!
Hardcover, 2 vols., 13.5 x 17.3 in., 708 pages
$ 200
A world premiere in full, glorious color, this is the first complete reproduction of all 549 episodes of Little Nemo, Winsor McCay's masterful comic creation that inspired artists from Robert Crumb to Federico Fellini. In the companion volume, art historian Alexander Braun provides the most comprehensive, illustrated study to-date on McCay's pioneering dream narrative.

"The key to McCay's magical world, missing until now, even in the artist's native America."
—Timur Vermes

News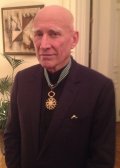 Sebastião Salgado has received the insignia of
Commander of the order of Arts and Literature
in Paris from the French Ambassador, Jean Cadet, at the Residence of His Excellency Mr. José Mauricio Bustani, the Brazilian Ambassador to France.
Sebastião Salgado. GENESIS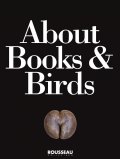 My Favorite TASCHEN Book Is...
"My favorite book is Funk & Soul Covers. It contains more stimuli than I could make use of in 20 years. That said, I don't really need stimulation… if at all, then for purchasing records."

Illustration by Robert Nippoldt