New
SUMO size hardcover in clamshell box, 50 x 50 cm (20 x 20 in.), with fold-outs and silkscreen printed chapter openers, 518 pages
$ 5,000
Limited Collector's Edition of 1,150 copies (No. 451-1,600), all numbered and signed by the band members of the Rolling Stones.
Produced in collaboration with the band, this SUMO sized book charts the Stones' remarkable history and outrageously cool lifestyle. With one-of-a-kind archival access, it features over 500 pages of incredible images, illustrations, and a foreword written by President Bill Clinton.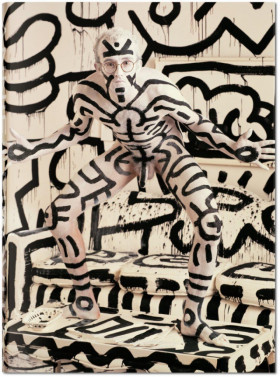 Hardcover with fold-outs, 50 x 69 cm (19,7 x 27,2 in.), 476 pages, supplement book, and book stand designed by Marc Newson
$ 2,500
A limited edition of 9,000 signed and numbered copies, the Annie Leibovitz SUMO presents some of the most famed actors, musicians, artists, writers, athletes, and businesspeople of our time. Available in four different cover photos, this at once intimate and iconic portrait collection is presented with a Marc Newson designed book stand and a supplementary essay compendium.

New
Hardcover with fold-out, ribbon bookmark, and four-foot accordion-fold timeline, 11.4 x 15.6 in., 712 pages
$ 200
A Hulk-sized tome spanning eight decades of the heroic rise of Marvel as it magically mutated from 1939's four-color upstart to a 1960s pop-culture dynamo to current Hollywood heavy hitter. With essays by comics historian Roy Thomas and a huge fold-out timeline that chronicles the entire Marvel history

New
Hardcover in clamshell box, 12.3 x 17.3 in., 340 pages
$ 750
Hello, gorgeous! On the set, on the road, and in the studio, photographers Steve Schapiro and Lawrence Schiller capture the darling of Broadway as her Hollywood star rises. Featuring over 100 never-before-published pictures.
Limited edition of 1,000 numbered copies, each signed by Steve Schapiro and Lawrence Schiller.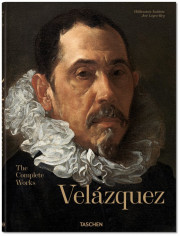 New
Hardcover with fold-out and ribbon bookmark, 11.4 x 15.6 in., 416 pages
$ 150
Coinciding with a major travelling exhibition at the Kunsthistorisches Museum, Vienna and Grand Palais, Paris, this catalogue raisonné of Velázquez's complete works features brand new photography of recently restored paintings. In extra-large format and with numerous details, and a fold-out, the book celebrates the painter's insight, humanity, and brilliant technique.

New
Hardcover, clothbound, with fold-out, 8.5 x 13.4 in., 162 pages
$ 49.99
lllustrator Robert Nippoldt and film critic Daniel Kothenschulte team up to pay homage to the golden era of Tinseltown, when silent films became talking pictures, stars got even more glamorous, directors more megalomaniac, and politicians and the mob hankered after just one piece of the dazzling action.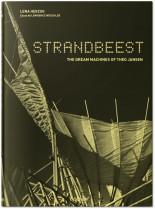 New
Hardcover with 3 fold-outs, 9.8 x 13.8 in., 328 pages
$ 59.99
Plastic tubing and lemonade bottles become fully mobile structures, designed to move, and even survive, on their own. Lena Herzog captures the uncanny sculpture-creatures of Theo Jansen.

New
Hardcover, clothbound with jacket, ribbon bookmark, 11.4 x 15.6 in., 546 pages
$ 200
One big slice of cheesecake, brought to you by Dian Hanson. This extra-large, extra-lush Collector's Edition offers the most complete compendium of pin-up artists ever compiled, with a special showcase of Gil Elvgren, George Petty, and Alberto Vargas.

TASCHEN Gallery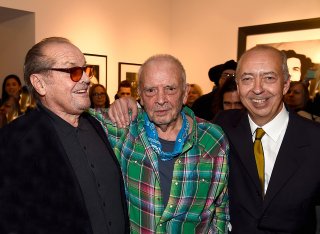 Actor Jack Nicholson, photographer David Bailey, and publisher Benedikt Taschen
© Getty Images for TASCHEN

Los Angeles, CA – On the evening of December 13th, TASCHEN and David Bailey celebrated the opening of the TASCHEN Gallery in Los Angeles, bringing to life the historic, SUMO-sized Rolling Stones book with the exhibition
It's Just a Shot Away: The Rolling Stones in Photographs
. Over 700 people packed the gallery space, from rock 'n' roll legends and their die-hard fans, to industry luminaries from the art, fashion and music worlds, all clamoring for a chance to meet the legendary David Bailey. The energy was palpable.
TASCHEN Gallery
8070 Beverly Blvd.
Los Angeles, CA 90048
​la-gallery@taschen.com
Click to view the prints on display
My Favorite TASCHEN Book Is...
"This beautiful, exuberant book is to all art book collections what palms are to all other trees in exotic forests. These exquisite, intimate drawings of palm trees make this one of my favorites in the TASCHEN collection."

Illustration by Robert Nippoldt