New
SUMO size hardcover in clamshell box, 50 x 50 cm (20 x 20 in.), with 3 fold-outs and silkscreen printed chapter openers, 518 pages
$ 5,000
Limited Collector's Edition of 1,150 copies (No. 451-1,600), all numbered and signed by the band members of the Rolling Stones.
Produced in collaboration with the band, this SUMO sized book charts the Stones' remarkable history and outrageously cool lifestyle. With one-of-a-kind archival access, it features over 500 pages of incredible images, illustrations, and a foreword written by President Bill Clinton.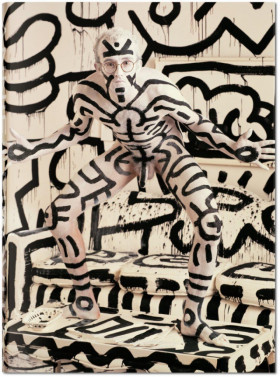 Hardcover with 8 fold-outs, 50 x 69 cm (19,7 x 27,2 in.), 476 pages, supplement book, and book stand designed by Marc Newson
$ 2,500
A limited edition of 9,000 signed and numbered copies, the Annie Leibovitz SUMO presents some of the most famed actors, musicians, artists, writers, athletes, and businesspeople of our time. Available in four different cover photos, this at once intimate and iconic portrait collection is presented with a Marc Newson designed book stand and a supplementary essay compendium.

New
Hardcover with fold-out, ribbon bookmark, and four-foot accordion-fold timeline, 11.4 x 15.6 in., 712 pages
$ 200
A Hulk-sized tome spanning eight decades of the heroic rise of Marvel as it magically mutated from 1939's four-color upstart to a 1960s pop-culture dynamo to current Hollywood heavy hitter. With essays by comics historian Roy Thomas and a huge fold-out timeline that chronicles the entire Marvel history

New
Hardcover in clamshell box, 12.3 x 17.3 in., 340 pages
$ 750
Hello, gorgeous! On the set, on the road, and in the studio, photographers Steve Schapiro and Lawrence Schiller capture the darling of Broadway as her Hollywood star rises. Featuring over 100 never-before-published pictures.
Limited edition of 1,000 numbered copies, each signed by Steve Schapiro and Lawrence Schiller.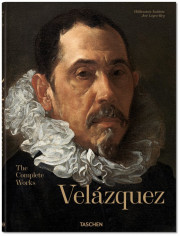 New
Hardcover with fold-out and ribbon bookmark, 11.4 x 15.6 in., 416 pages
$ 150
Coinciding with a major travelling exhibition at the Kunsthistorisches Museum, Vienna and Grand Palais, Paris, this catalogue raisonné of Velázquez's complete works features brand new photography of recently restored paintings. In extra-large format and with numerous details, and a fold-out, the book celebrates the painter's insight, humanity, and brilliant technique.

New
Hardcover, 6.5 x 9.2 in., 536 pages
$ 39.99
An anthology of the smart, literate gay magazine that also manages to be very fun and very dirty. BUTT editors Gert Jonkers and Jop van Bennekom select the best images and interviews from more than a decade in print.

New
Hardcover, 9.8 x 13.4 in., 540 pages
$ 69.99
The most extensive monograph yet on the most popular of Parisian photographers, compiled by Doisneau's long-time friend and TASCHEN author Jean Claude Gautrand, with unlimited access to the photographer's extensive archives. Features more than 400 images, including lesser-known work outside of Paris, and a special preface by Doisneau's daughters Francine Deroudille and Annette Doisneau.

New
Hardcover, clothbound, 2 vols., 13.5 x 17.3 in., 708 pages
$ 200
A world premiere in full, glorious color, this is the first complete reproduction of all 549 episodes of Little Nemo, Winsor McCay's masterful comic creation that inspired artists from Robert Crumb to Federico Fellini. In the companion volume, art historian Alexander Braun provides the most comprehensive, illustrated study to-date on McCay's pioneering dream narrative.

"The key to McCay's magical world, missing until now, even in the artist's native America."
—Timur Vermes

News
TASCHEN Winter Sale
From 22-25 January
, you'll find
50%-75% discounts in all our TASCHEN stores and at www.taschen.com
. That's a minimum of half price on titles spanning cutting-edge design, jaw-dropping photography, and unearthed art historical treasures.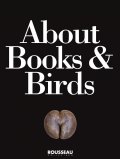 My Favorite TASCHEN Book Is...
"To browse a book published by TASCHEN is like walking in a garden full of surprises. It takes time to absorb every fragrance, every landscape, every flower—so don't rush while reading it! It stimulates and provokes all our senses—not in a very conventional way, but in the same way a work of art lights up your imagination."

Illustration by Robert Nippoldt
News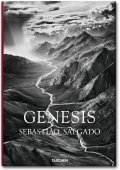 And the nominees are…
We're thrilled that SALT OF THE EARTH, Wim Wenders documentary on our star photographic collaborator Sebastião Salgado - GENESIS has been nominated for Best Documentary in the Academy Awards 2015