New!
Hardcover with fold-outs, supplement book, and book stand, 19.7 x 27.2 in., 476 pages
$ 2,500
A limited edition of 9,000 signed and numbered copies, the Annie Leibovitz SUMO presents some of the most famed actors, musicians, artists, writers, athletes, and businesspeople of our time. Available in four different cover photos, this at once intimate and iconic portrait collection is presented with a Marc Newson designed book stand and a supplementary essay compendium.
Coming soon
Archival pigment print, book stand, hardcover book (50 x 69 cm) with fold-outs, supplement book, 476 pages
$ 5,000
Limited edition of 1,000 copies (No. 1–1,000), with a pigment print, signed by Annie Leibovitz. The Art Edition is presented with the full set of all four dust jackets and a custom-made tripod stand designed by Marc Newson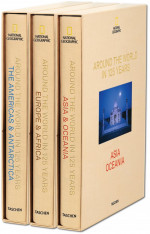 Hardcover, 3 vols. in slipcase, 11.0 x 15.4 in., 1404 pages
$ 499
Exploring the globe since 1888: a journey through time with the world's favorite magazine. Each slipcase turns into a bookstand. Limited edition of 125,000 copies worldwide

New!
Softcover with flaps, 9.8 x 13.6 in., 232 pages
New edition, only
$ 39.99
Original edition
$ 700
Fashion's dynamic duo: Mario Testino's tribute to his greatest muse. New edition with full original content in a smaller size

"Mario took me to a new level of glamour. I don't think anybody had seen me as any kind of sexy model before he did. He was the one that transformed me."
—Kate Moss

New!
Hardcover, 2 vols. in slipcase, 9.4 x 12.4 in., 720 pages
$ 59.99
A collection of 100 heavenly hideaways

"Leafing through this book on a grey afternoon, midweek is enough to make you cry with longing for that fantasy terrace and the handsome wine waiter."
— Sunday Telegraph Travel Magazine, London on Great Escapes Mediterranean

New!
Hardcover, 8.5 x 10.8 in., 416 pages
$ 59.99
With cost and space often at a premium, small but perfectly formed buildings are a popular architectural challenge. From world-famous names such as Toyo Ito and Olafur Eliasson to the best in new international talent, architects around the world showcase the creative possibilities of compact dimensions.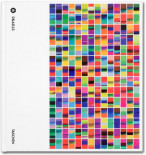 Hardcover, 9.5 x 10.2 in., 592 pages
$ 69.99
Latest and greatest: the prestigious annual for creative professionals

Hardcover, 2 vols. in slipcase, 9.4 x 12.4 in., 640 pages
$ 59.99
Picture this: the biggest players in the highly competitive field of illustration

"Illustration nerds, it's time to get your geek on… 100 of the most significant illustrators working in the field today."
— Huffington Post, New York

Hardcover with booklet in clamshell box, 12.6 x 8.5 in., 560 pages
$ 150
Newly uncovered illuminations from the Renaissance depicting fantastic and miraculous phenomena
Hardcover book set with poster, sticker, and various goodies, 9.8 x 8.1 in., 176 pages
$ 59.99
Je t'aime...moi non plus: the Jane Birkin and Serge Gainsbourg family album

My Favorite TASCHEN Book Is...
Video
Los Angeles, CA — On the evening of February 26th, Vanity Fair, Leon Max, and TASCHEN hosted a star-studded launch party at Hollywood's Chateau Marmont to celebrate the release of Annie Leibovitz's limited-edition SUMO sized book. The highly-anticipated book and moving tribute to Annie's prodigious career, was unveiled at the event for the first time and presented to guests on its custom-made tripod stand designed by Marc Newson.
Two men, one mission: Salgado talks with Benedikt Taschen about the project that changed his life