New
SUMO size hardcover in clamshell box, 50 x 50 cm (20 x 20 in.), with 3 fold-outs and silkscreen printed chapter openers, 518 pages
$ 5,000
Limited Collector's Edition of 1,150 copies (No. 451-1,600), all numbered and signed by the band members of the Rolling Stones.
Produced in collaboration with the band, this SUMO sized book charts the Stones' remarkable history and outrageously cool lifestyle. With one-of-a-kind archival access, it features over 500 pages of incredible images, illustrations, and a foreword written by President Bill Clinton.

Coming soon
Hardcover, Swiss binding, Japanese cloth, in metallic slipcase, 12.7 x 16.4 in., 456 pages
$ 700
Mario Testino selects his finest male portraiture from the past thirty years. As costume, gender play, photojournalism, tradition, and fashion collide, this Eden of male allure is testimony both to Testino's unfailing eye for immediacy and elegance, and to the evolution of male self-expression.

Limited edition of 1,000 numbered copies, each signed by Mario Testino, bound in Japanese cloth, and delivered in a metal slipcase.

Hardcover with ribbon bookmarks, 11.0 x 11.0 in., 500 pages
$ 49.99
In celebration of SNL's 40th anniversary, TASCHEN presents the ultimate tribute to the show that since 1975 that has challenged the censors, celebrated offbeat writer-performers, and defined TV comedy. Made with full access to the SNL archives, this encyclopedia meets behind-the-scenes tour features over 2,300 images, a seasons reference guide with complete cast, host, and musical guest lists, and an exclusive interview with founder and executive producer Lorne Michaels.

New
Softcover with jacket, 11.1 x 14.7 in., 224 pages
$ 59.99
Experience a world of glamour through Testino's lens

New
Hardcover with ribbon bookmark, 9.4 x 10.1 in., 416 pages
$ 59.99
Featuring a selection of over 400 works from 30 countries, this book brings together all the winners from the 2013 and 2014 Pentawards, the annual celebration of packaging design.

"This significant resource is not just aimed at design and marketing professionals but anyone with an interest in the creative process of packaging."
— New Design, London

New
Hardcover, clothbound, with fold-out, 8.5 x 13.4 in., 162 pages
$ 49.99
lllustrator Robert Nippoldt and film critic Daniel Kothenschulte team up to pay homage to the golden era of Tinseltown, when silent films became talking pictures, stars got even more glamorous, directors more megalomaniac, and politicians and the mob hankered after just one piece of the dazzling action.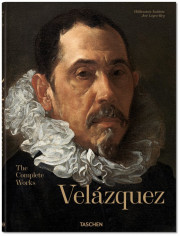 New
Hardcover with fold-out and ribbon bookmark, 11.4 x 15.6 in., 416 pages
$ 150
Coinciding with a major travelling exhibition at the Kunsthistorisches Museum, Vienna and Grand Palais, Paris, this catalogue raisonné of Velázquez's complete works features brand new photography of recently restored paintings. In extra-large format and with numerous details, and a fold-out, the book celebrates the painter's insight, humanity, and brilliant technique.

New
Hardcover, 9.4 x 11.9 in., 360 pages
$ 39.99
The ultimate in holiday inspiration, this discerning directory of hotels and guesthouses across Europe brings you gorgeous color images, directions, pricing, and contact information, as well as great literary suggestions for each destination.

"All places where you can melt away from the problems of the real world."
— Living North Magazine, Manchester

News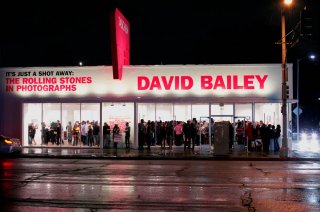 The Rolling Stones Closing Party:
"This will be the last time.."
Saturday, February 28 marked the closing of the inaugural show at the new TASCHEN Gallery in Los Angeles:
It's Just A Shot Away: The Rolling Stones in Photographs
. Over 1000 guests including legendary photographer Guy Webster who shot the Stones in 1966, attended the closing event.
Read more...
Events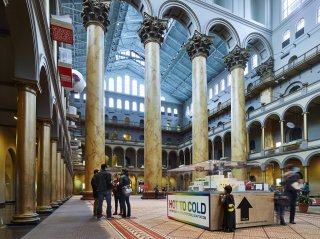 After the global success of
YES IS MORE
, Bjarke Ingels Group (BIG) presents
HOT TO COLD
, an odyssey of architectural adaptation. The book coincides with the HOT TO COLD exhibition at the National Building Museum in Washington DC (January 24 - August 30, 2015) and presents 60 case studies in harsh climate conditions in order to examine where and how we live on our planet.
My Favorite TASCHEN Book Is...
"There are all kinds of publishers. In general, they publish books. Normal! Benedikt Taschen creates bookobjects; always very beautiful. Normal: It's his dream. This time we move beyond the norm, we enter into magic. A book, a publisher: We still don't know which dreamed the other."

Illustration by Robert Nippoldt