New
SUMO size hardcover in clamshell box, 50 x 50 cm (20 x 20 in.), with 3 fold-outs and silkscreen printed chapter openers, 518 pages
$ 5,000
Limited Collector's Edition of 1,150 copies (No. 451-1,600), all numbered and signed by the band members of the Rolling Stones.
Produced in collaboration with the band, this SUMO sized book charts the Stones' remarkable history and outrageously cool lifestyle. With one-of-a-kind archival access, it features over 500 pages of incredible images, illustrations, and a foreword written by President Bill Clinton.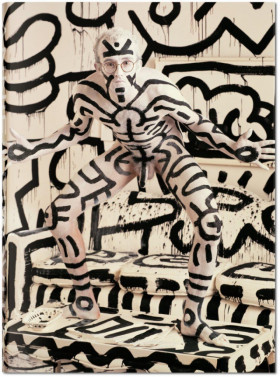 Hardcover with 8 fold-outs, 50 x 69 cm (19,7 x 27,2 in.), 476 pages, supplement book, and book stand designed by Marc Newson
$ 2,500
A limited edition of 9,000 signed and numbered copies, the Annie Leibovitz SUMO presents some of the most famed actors, musicians, artists, writers, athletes, and businesspeople of our time. Available in four different cover photos, this at once intimate and iconic portrait collection is presented with a Marc Newson designed book stand and a supplementary essay compendium.

New
Hardcover with fold-out, ribbon bookmark, and four-foot accordion-fold timeline, 11.4 x 15.6 in., 712 pages
$ 200
A Hulk-sized tome spanning eight decades of the heroic rise of Marvel as it magically mutated from 1939's four-color upstart to a 1960s pop-culture dynamo to current Hollywood heavy hitter. With essays by comics historian Roy Thomas and a huge fold-out timeline that chronicles the entire Marvel history

New
Hardcover in clamshell box, 12.3 x 17.3 in., 340 pages
$ 750
Hello, gorgeous! On the set, on the road, and in the studio, photographers Steve Schapiro and Lawrence Schiller capture the darling of Broadway as her Hollywood star rises. Featuring over 100 never-before-published pictures.
Limited edition of 1,000 numbered copies, each signed by Steve Schapiro and Lawrence Schiller.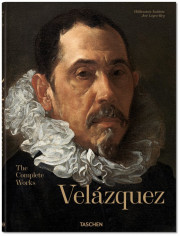 New
Hardcover with fold-out and ribbon bookmark, 11.4 x 15.6 in., 416 pages
$ 150
Coinciding with a major travelling exhibition at the Kunsthistorisches Museum, Vienna and Grand Palais, Paris, this catalogue raisonné of Velázquez's complete works features brand new photography of recently restored paintings. In extra-large format and with numerous details, and a fold-out, the book celebrates the painter's insight, humanity, and brilliant technique.

New
Hardcover, 9.0 x 11.8 in., 240 pages
$ 39.99
This updated edition of TASCHEN's first Kippenberger monograph documents two decades of Martin Kippenberger's work, from the early days of his Berlin office to his works for documenta X in Kassel and for the Münster sculpture exhibition, both of which were completed after his unexpected death in 1997.

"Every artist is a human being."
— Martin Kippenberger

New
Hardcover, 11.8 x 11.8 in., 400 pages
$ 69.99
Over 260 images from Darren Almond's moonlit landscape series. From the Yosemite National Park to Japanese seashores and English meadows, this is a breathtakingly beautiful, nocturnal journey around the globe, echoing with ideas of time, nature, and fragility. With an introduction by Sheena Wagstaff and an essay by Brian Dillon.

"With long exposures, you can never see what you are shooting. But you are giving the landscape longer to express itself." —Darren Almond

New
Hardcover, 9.8 x 13.4 in., 540 pages
$ 69.99
The most extensive monograph yet on the most popular of Parisian photographers, compiled by Doisneau's long-time friend and TASCHEN author Jean Claude Gautrand, with unlimited access to the photographer's extensive archives. Features more than 400 images, including lesser-known work outside of Paris, and a special preface by Doisneau's daughters Francine Deroudille and Annette Doisneau.