New
SUMO size hardcover in clamshell box, 50 x 50 cm (20 x 20 in.), with 3 fold-outs and silkscreen printed chapter openers, 518 pages
$ 5,000
Limited Collector's Edition of 1,150 copies (No. 451-1,600), all numbered and signed by the band members of the Rolling Stones.
Produced in collaboration with the band, this SUMO sized book charts the Stones' remarkable history and outrageously cool lifestyle. With one-of-a-kind archival access, it features over 500 pages of incredible images, illustrations, and a foreword written by President Bill Clinton.

New
Hardcover, Swiss binding, Japanese cloth, in metallic slipcase, 12.7 x 16.4 in., 456 pages
$ 700
Mario Testino selects his finest male portraiture from the past thirty years. As costume, gender play, photojournalism, tradition, and fashion collide, this Eden of male allure is testimony both to Testino's unfailing eye for immediacy and elegance, and to the evolution of male self-expression.

Limited edition of 1,000 numbered copies, each signed by Mario Testino, bound in Japanese cloth, and delivered in a metal slipcase.

Hardcover with ribbon bookmarks, 11.0 x 11.0 in., 500 pages
$ 49.99
In celebration of SNL's 40th anniversary, TASCHEN presents the ultimate tribute to the show that since 1975 that has challenged the censors, celebrated offbeat writer-performers, and defined TV comedy. Made with full access to the SNL archives, this encyclopedia meets behind-the-scenes tour features over 2,300 images, a seasons reference guide with complete cast, host, and musical guest lists, and an exclusive interview with founder and executive producer Lorne Michaels.

New
Hardcover, clothbound, with 14 fold-outs and ribbon bookmark, 11.2 x 15.6 in., 324 pages
$ 150
The meeting of two masterminds. Celebrating Dante's 750th anniversary, this compilation with 14 fold-out spreads brings together William Blake's 102 illustrations for the Divine Comedy with excerpts from Dante's immortal, epic poem.

New
Hardcover, 11.8 x 11.8 in., 400 pages
$ 69.99
Over 260 images from Darren Almond's moonlit landscape series. From the Yosemite National Park to Japanese seashores and English meadows, this is a breathtakingly beautiful, nocturnal journey around the globe, echoing with ideas of time, nature, and fragility. With an introduction by Sheena Wagstaff and an essay by Brian Dillon.

"With long exposures, you can never see what you are shooting. But you are giving the landscape longer to express itself." —Darren Almond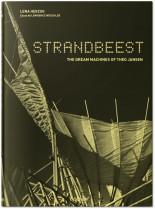 New
Hardcover with 3 fold-outs, 9.8 x 13.8 in., 328 pages
$ 59.99
Plastic tubing and lemonade bottles become fully mobile structures, designed to move, and even survive, on their own. Lena Herzog captures the uncanny sculpture-creatures of Theo Jansen.

New
Hardcover, 6.5 x 9.2 in., 536 pages
$ 39.99
An anthology of the smart, literate gay magazine that also manages to be very fun and very dirty. BUTT editors Gert Jonkers and Jop van Bennekom select the best images and interviews from more than a decade in print.

New
Hardcover with ribbon bookmark, 9.4 x 10.1 in., 416 pages
$ 59.99
Featuring a selection of over 400 works from 30 countries, this book brings together all the winners from the 2013 and 2014 Pentawards, the annual celebration of packaging design.

"This significant resource is not just aimed at design and marketing professionals but anyone with an interest in the creative process of packaging."
— New Design, London

Events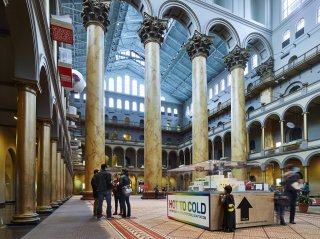 After the global success of
YES IS MORE
, Bjarke Ingels Group (BIG) presents
HOT TO COLD
, an odyssey of architectural adaptation. The book coincides with the HOT TO COLD exhibition at the National Building Museum in Washington DC (January 24 - August 30, 2015) and presents 60 case studies in harsh climate conditions in order to examine where and how we live on our planet.
My Favorite TASCHEN Book Is...
"My favorite among the numerous books by TASCHEN is the facsimile edition of A Chronicle of the Crusades. It makes me co-owner of one of the most beautifully illuminated codices of the late Middle Ages. But what makes TASCHEN so stunning: they seem to cover everything from Helmut Newton to the Circus and Caravaggio."

Illustration by Robert Nippoldt