New
SUMO size hardcover in clamshell box, 50 x 50 cm (20 x 20 in.), with 3 fold-outs and silkscreen printed chapter openers, 518 pages
$ 5,000
Limited Collector's Edition of 1,150 copies (No. 451-1,600), all numbered and signed by the band members of the Rolling Stones.
Produced in collaboration with the band, this SUMO sized book charts the Stones' remarkable history and outrageously cool lifestyle. With one-of-a-kind archival access, it features over 500 pages of incredible images, illustrations, and a foreword written by President Bill Clinton.

New
Hardcover, Swiss binding, Japanese cloth, in metallic slipcase, 12.7 x 16.4 in., 456 pages
$ 700
Mario Testino selects his finest male portraiture from the past thirty years. As costume, gender play, photojournalism, tradition, and fashion collide, this Eden of male allure is testimony both to Testino's unfailing eye for immediacy and elegance, and to the evolution of male self-expression.

Limited edition of 1,000 numbered copies, each signed by Mario Testino, bound in Japanese cloth, and delivered in a metal slipcase.

Hardcover with ribbon bookmarks, 11.0 x 11.0 in., 500 pages
$ 49.99
In celebration of SNL's 40th anniversary, TASCHEN presents the ultimate tribute to the show that since 1975 that has challenged the censors, celebrated offbeat writer-performers, and defined TV comedy. Made with full access to the SNL archives, this encyclopedia meets behind-the-scenes tour features over 2,300 images, a seasons reference guide with complete cast, host, and musical guest lists, and an exclusive interview with founder and executive producer Lorne Michaels.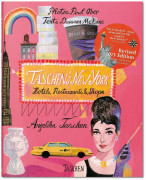 New
Hardcover with thumb index, 9.4 x 11.9 in., 392 pages
$ 39.99
In New York, it's all about who you know: and now you're connected. With this updated version of our city guide in hand, the Big Apple is yours for the biting. Cut-out tabs make it easy to flip through, and a pocket-sized map of Manhattan lists all the recommendations for hotels, shops, restaurants, cafes, and bars.

"Get it booked – shop, sleep and eat like a native New Yorker."
— Stylist, London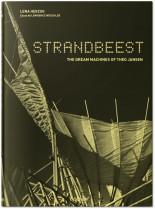 New
Hardcover with 3 fold-outs, 9.8 x 13.8 in., 328 pages
$ 59.99
Plastic tubing and lemonade bottles become fully mobile structures, designed to move, and even survive, on their own. Lena Herzog captures the uncanny sculpture-creatures of Theo Jansen.

New
Hardcover with ribbon bookmark, 9.4 x 10.1 in., 416 pages
$ 59.99
Featuring a selection of over 400 works from 30 countries, this book brings together all the winners from the 2013 and 2014 Pentawards, the annual celebration of packaging design.

"This significant resource is not just aimed at design and marketing professionals but anyone with an interest in the creative process of packaging."
— New Design, London

New
Hardcover with thumb index, 9.4 x 11.9 in., 384 pages
$ 39.99
The updated version of our charming Paris guide, including hand-picked recommendations for the best hotels, shops, restaurants, cafes, and bars. Designed with cut-out tabs for quick and easy navigation.

"A guide to the City of Light's luxuries and hidden gems."
— Time, New York

New
Hardcover, clothbound, with 14 fold-outs and ribbon bookmark, 11.2 x 15.6 in., 324 pages
$ 150
The meeting of two masterminds. Celebrating Dante's 750th anniversary, this compilation with 14 fold-out spreads brings together William Blake's 102 illustrations for the Divine Comedy with excerpts from Dante's immortal, epic poem.

News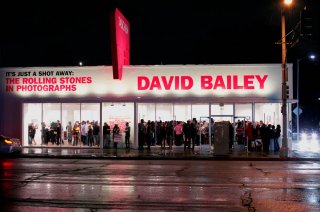 The Rolling Stones Closing Party:
"This will be the last time.."
Saturday, February 28 marked the closing of the inaugural show at the new TASCHEN Gallery in Los Angeles:
It's Just A Shot Away: The Rolling Stones in Photographs
. Over 1000 guests including legendary photographer Guy Webster who shot the Stones in 1966, attended the closing event.
Read more...
Events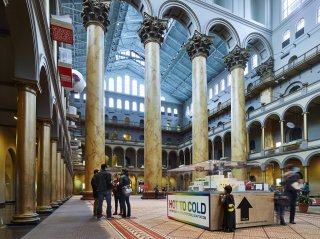 After the global success of
YES IS MORE
, Bjarke Ingels Group (BIG) presents
HOT TO COLD
, an odyssey of architectural adaptation. The book coincides with the HOT TO COLD exhibition at the National Building Museum in Washington DC (January 24 - August 30, 2015) and presents 60 case studies in harsh climate conditions in order to examine where and how we live on our planet.
My Favorite TASCHEN Book Is...
"Turning the black fabric cover, I found rows of equations and diagrams of primitive geometry continuing across every page of the five-centimeter-thick volume. It is a serious text of mathematics as its title suggests, but to me it is more beautiful than any of the art books that had been on display in that store. What I had found in its pages was definitive proof of the existence of a precious power held by humans that we call Reason."

Illustration by Robert Nippoldt