Coming soon
SUMO size hardcover in clamshell box, 50 x 50 cm (20 x 20 in.), with fold-outs and silkscreen printed chapter openers, 518 pages
$ 5,000
Limited Collector's Edition of 1,150 copies (No. 451-1,600), all numbered and signed by the band members of the Rolling Stones.
Produced in collaboration with the band, this SUMO sized book charts the Stones' remarkable history and outrageously cool lifestyle. With one-of-a-kind archival access, it features over 500 pages of incredible images, illustrations, and a foreword written by President Bill Clinton.

Coming soon
Hardcover in clamshell box, 12.3 x 17.3 in., 340 pages
$ 750
Hello, gorgeous! On the set, on the road, and in the studio, photographers Steve Schapiro and Lawrence Schiller capture the darling of Broadway as her Hollywood star rises. Featuring over 100 never-before-published pictures.
Limited edition of 1,000 numbered copies, each signed by Steve Schapiro and Lawrence Schiller.

New!
Flexicover with flaps, 7.7 x 9.8 in., 448 pages
$ 39.99
Today's most exciting 150 illustrators from over 30 countries, featuring both personal work and high-profile client projects. With an introduction from Steven Heller.

New!
Hardcover with 3D glasses, 11.0 x 11.0 in., 220 pages
$ 39.99
Exploration of the female pudendum just got a whole lot deeper. Slip on your red and blue anaglyph glasses and enter this intensely dimensional update on Dian Hanson's The Big Book of Pussy.

New!
Hardcover, 8.5 x 10.8 in., 504 pages
$ 39.99
167 of the most beautiful and important manuscripts from the 4th century to 1600. Presented with informative synopses and in a fresh format.

"This jewel of a book, with its wonderful lavish illustrations, introduces the reader to the private, privileged world of medieval miniature painting and illumination."
—The Good Book Guide, London

New!
Hardcover, 11.4 x 15.6 in., 546 pages
$ 200
One big slice of cheesecake, brought to you by Dian Hanson. This extra-large, extra-lush Collector's Edition offers the most complete compendium of pin-up artists ever compiled, with a special showcase of Gil Elvgren, George Petty, and Alberto Vargas.

New!
Hardcover, 9.0 x 11.4 in., 648 pages
New edition, only
$ 49.99
Original edition
$ 125
The staggering scopes of an Italian master. An updated Renzo Piano monograph, including new photographs of the Modern Wing of the Art Institute of Chicago, Piano's 72-story London Bridge Tower, as well as a sneak peek at his current project, Valletta City Gate in Valletta, Malta.

New!
Flexicover, 6.6 x 9.4 in., 744 pages
$ 39.99
This fully revised and updated second edition of the best-selling New York Times travel guide offers 150 weekend trip itineraries across North America, including 29 new destinations.

"A go-to guide for quick and inspired getaways."
—Martha Stewart's Whole Living, New York

News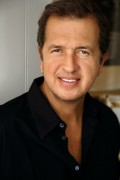 Long-time TASCHEN darling Mario Testino turns 60 today! As the proud publishers of his books we say CONGRATULATIONS!
© Photo: Mario Testino
Video
The Making of Robert Nippoldt and Daniel Kothenschulte's award winning book
Hollywood in the 30s
, published by TASCHEN. Based on a true story, filmed at Nippoldt's studio in Münster/Germany, 2014.
My Favorite TASCHEN Book Is...
"This beautiful, exuberant book is to all art book collections what palms are to all other trees in exotic forests. These exquisite, intimate drawings of palm trees make this one of my favorites in the TASCHEN collection."

Illustration by Robert Nippoldt