Coming soon
SUMO size hardcover in clamshell box, 50 x 50 cm (20 x 20 in.), with fold-outs and silkscreen printed chapter openers, 518 pages
$ 5,000
Limited Collector's Edition of 1,150 copies (No. 451-1,600), all numbered and signed by the band members of the Rolling Stones.
Produced in collaboration with the band, this SUMO sized book charts the Stones' remarkable history and outrageously cool lifestyle. With one-of-a-kind archival access, it features over 500 pages of incredible images, illustrations, and a foreword written by President Bill Clinton.

New!
Hardcover in clamshell box, 12.3 x 17.3 in., 340 pages
$ 750
Hello, gorgeous! On the set, on the road, and in the studio, photographers Steve Schapiro and Lawrence Schiller capture the darling of Broadway as her Hollywood star rises. Featuring over 100 never-before-published pictures.
Limited edition of 1,000 numbered copies, each signed by Steve Schapiro and Lawrence Schiller.

Coming soon
Hardcover, 8.7 x 12.6 in., 904 pages
$ 150
A groundbreaking volume offering the most comprehensive overview of GDR visual culture. From fashion photography to secret police surveillance equipment, this unrivalled catalog features more than 2500 artifacts, design pieces, and everyday objects, gathered from the collections of the Wende Museum, Los Angeles.

New!
Hardcover, 9.0 x 11.8 in., 240 pages
$ 39.99
This updated edition of TASCHEN's first Kippenberger monograph documents two decades of Martin Kippenberger's work, from the early days of his Berlin office to his works for documenta X in Kassel and for the Münster sculpture exhibition, both of which were completed after his unexpected death in 1997.

New!
Hardcover, 9.4 x 11.8 in., 280 pages
New edition, only
$ 39.99
Original edition
$ 69.99
An unrivalled record of one of the 20th century's touchstone beauties, Bob Willoughby's tender Hepburn portfolio is now available in a new format and with a softer price tag. At once an enraptured admirer and trusted friend of the starlet, Willougby captured Hepburn's elegance on and off set, from her Oscar-winning debut in Roman Holiday to the dizzy heights of global fame.

"With one of Hollywood's greatest studio photographers behind the camera — and its most beautiful actress in front of it — Bob Willoughby's picture-perfect Audrey Hepburn book is a real collector's item."
—Sunday Express, London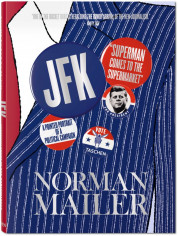 New!
Hardcover, 11.4 x 15.6 in., 370 pages
$ 150
Norman Mailer's pro-JFK profile and seminal New Journalism showpiece "Superman Comes to the Supermarket," originally published in Esquire in 1960, now rediscovered in photo book form. Alongside the complete Mailer portrait of JFK as the "existential hero," see Kennedy's campaign and personal life captured by such photojournalistic greats as Cornell Capa, Jacques Lowe, Paul Schutzer, and Garry Winogrand.

New!
Gelatin silver print, 40 x 30 cm (15,7 x 11,8 in.), hardcover volume in clamshell box
$ 1,800
On the set, on the road, and in the studio, photographers Steve Schapiro and Lawrence Schiller capture the darling of Broadway as her Hollywood star rises.
Limited edition of 100 numbered copies, each with the gelatin silver print Barbra for Harper's Bazaar (1972), signed by Steve Schapiro.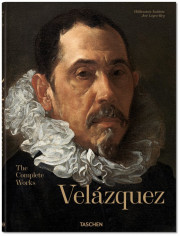 New!
Hardcover with fold-out, 11.4 x 15.6 in., 416 pages
$ 150
Coinciding with a major travelling exhibition at the Kunsthistorisches Museum, Vienna and Grand Palais, Paris, this catalogue raisonné of Velázquez's complete works features brand new photography of recently restored paintings. In extra-large format and with numerous details, and a fold-out, the book celebrates the painter's insight, humanity, and brilliant technique.