New!
Hardcover, 3 vols. in slipcase, 11.0 x 15.4 in., 1468 pages
$ 499
Exploring the globe since 1888: a journey through time with the world's favorite magazine. Limited edition of 125,000 copies worldwide

Hardcover, clothbound, 8.1 x 10.1 in., 320 pages
$ 39.99
An exciting new compilation of Hans Christian Andersen's world-famous fairy tales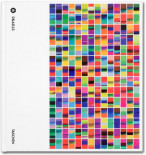 New!
Hardcover, 9.5 x 10.2 in., 592 pages
$ 69.99
Latest and greatest.: the prestigious annual for creative professionals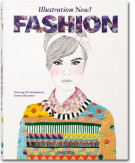 New!
Hardcover, 8.5 x 10.8 in., 400 pages
$ 59.99
Styled by hand: the many incarnations of illustration in the world of fashion

Hardcover, 6.7 x 8.5 in., 744 pages
$ 29.99
Feed your mind with your daily dose of cinema: TASCHEN's perpetual calendars

New!
Flexicover in slipcase and poster, 10.4 x 10.4 in., 704 pages
New edition, only
$ 69.99
Original edition
$ 700
The enigmatic and genre-defying work of Inez van Lamsweerde and Vinoodh Matadin. Standard TASCHEN edition - comes with a sheet of stickers so you can personalize your cover!

New!
Hardcover, 8.1 x 10.1 in., 396 pages
New edition, only
$ 39.99
Original edition
$ 59.99
Primary elements: Euclid in living color

New!
Hardcover, 9.8 x 12.5 in., 392 pages
$ 59.99
Anatomy of ideas: the life's work of an infographics pioneer

Video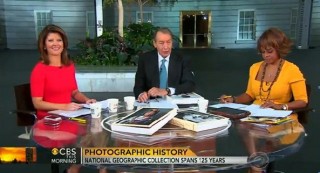 Two men, one mission: Salgado talks with Benedikt Taschen about the project that changed his life
News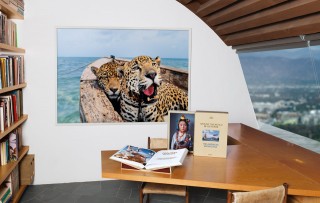 National Geographic Book Number 5 goes for $13,000 at Christie's
On December 3nd, the Christie's auction
Timeless: National Geographic as celebrated by TASCHEN books
closed with a winning bid of $ 13,000 for book number 5 of
National Geographic: Around the World in 125 Years
, a 3-volume tribute to
National Geographic
. Book set number 5 is the ultimate heirloom, being one of only five sets signed by 43 of the most influential former and current
National Geographic
photographers, in a limited edition of 125,000 individually numbered copies filled with over a century's worth of incredible photographs from the magazine's archives. Book number 1 will be gifted to President Barack Obama and numbers 2–4 will be kept by both
National Geographic
and TASCHEN for their personal archives.
My Favorite TASCHEN Book Is...
"My two favorites at the moment are Cosmic Communist Constructions with its post-sputnik megalomania, while hidden within the architecture's DNA, almost unconsciously, is a remnant of Socialist purpose—glorious, excessive, and tragic—and Caravaggio, for some of the same reasons."

Illustration by Robert Nippoldt