Coming soon
Hardcover (with 6 fold-outs), supplement book, and book stand designed by Marc Newson, 19.7 x 27.2 in., 476 pages
$ 2,500
Annie's Big Book: Famed photographer Annie Leibovitz weighs in with her own SUMO. Available in four different cover photos, each presented with a book stand designed by Marc Newson. Limited Collector's Edition of 9,000 signed and numbered copies
Coming soon
Hardcover (with 6 fold-outs), fine art print signed by Annie Leibovitz, and book stand designed by Marc Newson, 19.7 x 27.2 in., 476 pages
$ 5,000
Art Edition (No. 1–1,000), with a fine art print, signed by Annie Leibovitz. The Art Edition is presented with the full set of all four dust jackets and a custom-made tripod stand designed by Marc Newson.

New!
Hardcover, 5.9 x 7.7 in., 592 pages
$ 19.99
From the Model T and DB5 to the VW Beetle and the Hummer

"A brisk spin down a Madison Avenue memory lane, automotive division… A worthwhile addition to the library of anyone interested in autos, ads, or auto ads."
—The New York Times, New York

New!
Hardcover with booklet in clamshell box, 12.6 x 8.5 in., 560 pages
$ 150
Newly uncovered illuminations from the Renaissance depicting fantastic and miraculous phenomena
New!
Hardcover, 2 vols. in slipcase, 9.4 x 12.4 in., 640 pages
$ 59.99
Picture this: the biggest players in the highly competitive field of illustration

"Illustration nerds, it's time to get your geek on… 100 of the most significant illustrators working in the field today."
— Huffington Post, New York

New!
Hardcover, 3 vols. in slipcase, 11.0 x 15.4 in., 1468 pages
$ 499
Exploring the globe since 1888: a journey through time with the world's favorite magazine. Each slipcase turns into a bookstand. 
Limited edition of 125,000 copies worldwide

New!
Hardcover, 6.7 x 8.5 in., 736 pages
$ 29.99
Surf's up! Wake up on the cusp of a wave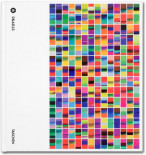 New!
Hardcover, 9.5 x 10.2 in., 592 pages
$ 69.99
Latest and greatest: the prestigious annual for creative professionals

New!
Hardcover, 2 vols. in slipcase, 9.4 x 12.4 in., 720 pages
$ 59.99
A collection of 100 heavenly hideaways

"Leafing through this book on a grey afternoon, midweek is enough to make you cry with longing for that fantasy terrace and the handsome wine waiter."
— Sunday Telegraph Travel Magazine, London on Great Escapes Mediterranean

Hardcover book set with poster, sticker, and various goodies, 9.8 x 8.1 in., 176 pages
$ 59.99
Je t'aime...moi non plus: the Jane Birkin and Serge Gainsbourg family album