His painting spells TRBL
Exploring Wool's meanings and messages in an exhaustive monograph
Art Edition Nº 1–100
Limited to 100 numbered copies, each signed by the artist
Includes an artwork specially produced by Christopher Wool for this publication, also signed and numbered by him
The work is a silkscreen print on fine art paper, for which the artist used digitally collaged photographs of his paintings, appropriating his own work so as to arrive at a new, purely abstract image that has the allure of a classical art print.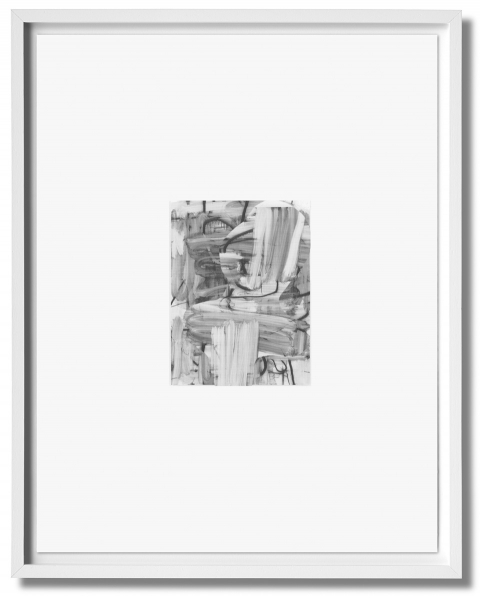 Art Edition Nº 1–100
Numbered and signed by Christopher Wool
Silkscreen print on fine art paper
19.8 x 15.2 cm / 7.8 x 6 in. (image), 55 x 43.2 cm / 18.1 x 17.1 in. (sheet)
(Frame not included)
Texts by:
Eric Banks
, former senior editor of
Artforum
, is a writer based in New York. 
Ann Goldstein
is Director of the Stedelijk Museum Amsterdam, and formerly was Senior Curator at The Museum of Contemporary Art, Los Angeles.
Richard Hell
, writer and musician, is the author of the novels
Go Now and Godlike
and the collection
Hot and Cold
. His memoir, called
I Dreamed I Was a Very Clean Tramp
, will be published in 2013.
Jim Lewis
is the author of three novels—most recently,
The King Is Dead
—and numerous essays on the visual arts.
Glenn O'Brien
is a writer who lives in New York. He is the author of
How to Be a Man
,
Human Nature (dub version)
, and
Soap Box.
Anne Pontégnie
is an independent curator and art writer working from Brussels.
The editor:
Hans Werner Holzwarth
is a book designer and editor based in Berlin, with numerous publications mainly on contemporary art and photography. For TASCHEN he has edited, among other titles,
Jeff Koons, Christopher Wool, Albert Oehlen
,
Neo Rauch
and
Ai Weiwei.
Christopher Wool, Art Edition

Eric Banks

,

Ann Goldstein

,

Richard Hell

,

Jim Lewis

,

Glenn O'Brien

,

Anne Pontégnie

,

Hans Werner Holzwarth

Silkscreen print on fine art paper, 6 x 7.8 in. on 17.1 x 18.1 in.paper, hardcover volume in clamshell box, 13 x 17.3 in., 426 pages

$ 5,000
"A monograph published by TASCHEN in 2008 sealed Wool's status as a "must-have artist" among collectors of blue-ship contemporary art."
— The Art Newspaper, London, United Kingdom