Guestbook

Page 1 2 3 4 5 6 7 8

9

10
, , Colombia

May 21, 2014
Me parecen fabulosos todos los libros que he consultado de la Taschen sobre todo los de Arte y Diseño, actualmente adquirí el de Hundertwasser en la Feria del libro que se hizo recientemente en Bogotá, esta ha sido mi primer compra, y estoy muy entusiasmada por volverme clienta.
1 Comments to this entry
, , Germany

May 22, 2014
Hola Laura Carolina,
¡Muchas gracias, nos alegra este gran elogio!
Un cordial saludo,
Mahros
, , Canada

May 19, 2014
Greetings to you! Any word when the Rolling Stones book will be published/available to order? Any idea what the price will be also?
2 Comments to this entry
, , United States

May 20, 2014
Dear Stones' fan,Greetings to you too.The book is scheduled for the Fall, and the plan is to release the Collectors Edition and the XL edition at more or less the same time-so more options for you and your fellow Stones' fans. Cheers,Reuel
, , Canada

May 20, 2014
Dear Reuel. Thank you for releasing the XL and collectors edition around the same time. That tells me the collectors is going to be very expensive. Any chance that it will be priced around the Liebovitz SUMO $2,500 or so? Or will it likely be much more expensive? I am steeling myself for not being able to get what I need, or want.
, , Spain

May 18, 2014
He pedido el libro de National Geographic. Se indicaba que la edición en español estaba disponible en mayo y ahora veo que será en junio. ¿Será definitivo? Y en ese caso ¿podrían precisar un poco más la fecha? Gracias
1 Comments to this entry
, , Spain

May 19, 2014
Hola José Antonio,

El libro probablemente esté a la venta a lo largo de esta semana, por lo que, siendo este el caso, te llegaría la semana que viene. Por favor, si eres tan amable, escríbenos a contact-e@taschen.com y nos facilitas tu nº de pedido. De este modo podremos avisarte una vez hecho la gestión del pedido.

Un saludo,

Alba
, , Mexico

May 17, 2014
Hola!!!
Siguen siendo los mejores!! Me he dado cuenta que ya no estan publicando libros con el logo "25" sera que para el proximo año que la editorial cumple 35 años reaparescan esas ediciones que estaban fabulosas!!! y hay alguna posibilidad que reaparesca la coleccion de directores y de temas de cine que publicaban a 39.90!!??? Un abrazo para todos y muchas felicidades por su trabajo!!
1 Comments to this entry
, , Mexico

May 22, 2014
Por que sera que a mi nadie me contesta!!!!??? jajajajajaj... Con un no! es suficiente!!! jajaj Los amo!!! Saludos
, , Korea - Republic of

May 16, 2014
Thank you
I got magazine yesterday
What a suprise!
I am happy for having a high quality magazine
thank you one more
1 Comments to this entry
, , Germany

May 17, 2014
Dear Eunhee Kim,
always a pleasure, thank you very much for the positive feedback!
Best wishes,
Florian
, , Italy

May 14, 2014
Hy,
i wanted only to thank you for shipping the printed magazine:what a surprise i found!
Great magazine,excellent quality as all your works,that i always admire(just bought a delicious Bosh' complete works book)...and what a "great hit" the rediscovery of F. Kahn'works!
So,all my best wishes!
1 Comments to this entry
, , Germany

May 14, 2014
Dear Giusy Pascarella,
many thanks for your kind words about our magazine, which we are constantly trying to embellish and improve – here's to many more gorgeous rediscoveries in the near future!
Best wishes,
Florian
, , Netherlands

May 13, 2014
Hi,

Are there already details known for the planned '50 Years of Pirelli' book? Will there be a collectors edition?

Thanks.
1 Comments to this entry
, , Germany

May 15, 2014
Dear Eric,
yes, there will be a 50th anniversary Pirelli Calendar collectors edition at the end of the year. Very limited.
Best, Frank
, , United Kingdom

May 12, 2014
Hello,

I would selfishly like to add another idea for a book I would personally love to buy and own: a reproduction copy of the 1692 water-colour color-mixing guide for artists by Dutch author A. Boogart. The illustrations are beautiful and it just seems ripe for a gorgeous Taschen edition. http://goo.gl/Qq36aE
1 Comments to this entry
, , Germany

May 14, 2014
Dear Angela,
many thanks as well for this suggestion – it looks indeed like a title that could perfectly well into our historic facsimile program, just besides the Euclid book!
Best wishes,
Florian
, , United Kingdom

May 08, 2014
Hi
Will those who have pre-ordered the new 2001 collectors volume via the website receive an invite to the launch event at the Kubrick Estate?
Thanks
4 Comments to this entry
, , Germany

May 09, 2014
Hi Andrew,
Yes, if you have pre-ordered the collector's or art edition, you will be invited to our launch on June 5th.
Best,
Veronica Weller
, , Italy

May 09, 2014
Hello,
I did pre-order the 500€ from Italy, and of course I would be very, very happy to attend to the party. Are all the pre-orders considered (I mean regardless of the geographical origin?) I would like to know it in order to book a plane in advance (and save some money doing it).
Thank you!
, , Germany

May 12, 2014
Si, Simone, anche i nostri clienti in Italia sono i benvenuti per quest'evento. L'invito arriverà tra poco. Saluti, Veronica
, , Germany

May 30, 2014
Hallo,

leider kann ich der Einladung nicht folgen -wünsche allen Teilnehmern einen tollen Abend!
, , United Kingdom

May 08, 2014
Hello! I love so many genres you publish, but I'm particularly enamoured with the natural history illustration books as you showcase the detail and printing quality of the art better than anyone does and I would never get to see such neat old art otherwise or know they even exist. So thanks for that! But I wanted to see if I could put a bug in the collective Taschen brain to make a book about Beatrix Potter's fungi illustrations. I saw a bunch of them in a film documentary and ever since have been looking for a book of them as they are absolutely gorgeous and no such book exists in print today (at least not that I can find). And seeing how everything Beatrix Potter sells like hotcakes (in the UK at least)….. *hint hint*

Anyway thanks for the Samuel Fallours book in particular- all the kids in my family want to see it when they come over and I have a ton of fun trying to paint my own wonky fish versions using the book as a guide. And the Seba book is my very favourite I own. And I'm looking super forward to exploring the new Book of Palms!

Now just think mushrooms….. :)
1 Comments to this entry
, , Germany

May 12, 2014
Dear Angela, Thank you so much for your enthusiastic comments. I really appreciate your "hint" regarding Beatrix Potter's fungi illustrations. I'll check her work and we'll see if this could work as a Classic title for us. Best Petra
Page 1 2 3 4 5 6 7 8

9

10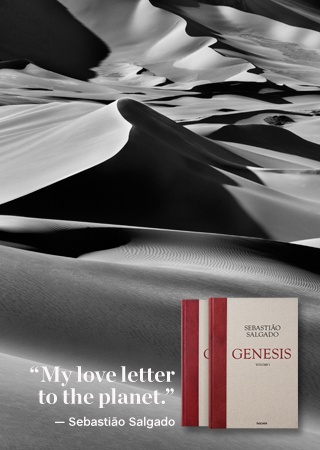 Give us feedback and let us know what you think about our books!