Guestbook

Page 1 2 3 4 5 6 7 8

9

10 11
, , France

February 28, 2014
un énorme merci pour la création du LIVRE sur ANNIE LEIBOVITZ, c'est juste fabuleux !!!
BRAVO
0 Comments to this entry
, , United States

February 28, 2014
Dear Mr. Taschen and Co.,
This is kinda long.
I used to comment a whole bunch of times, usually whenever I got a new Taschen book. I stopped, fearing as to wear out my welcome (plus, after moving and looking for work, I haven't bought any lately). But then I thought, screw it. I have many thanks.
First, for the 2 Fairy tales books you put out. I got them for my little cousins (the oldest is 11). Every one was blown away, their parents remarking how beautiful they were. I can't wait to get them for myself.
I love the Book of Symbols. It turned me on to the ARAS operation, which I hadn't heard of. I like the notes of books credited as sources.
I really like The Ingmar Bergman Archives. I've never met him, personally, but I get the impression he was a very keen scrutinizer of people, and your book applies the same level of scrutiny back to him. I thought it being an oral history was a nice touch.
I gave a copy of The Godfather Family album (the $70.00 one) to my old neighbors. The father asked if it was a collector's edition. My response?: Every Taschen book is a collector's edition!
And finally, thanks to Dian Hanson's line of sexy books. I had never owned anything like them before. Very classy and tastefully done.
I'm both an Art and book enthusiast. What you've done for the book form is spectacular, and I wish you wish you all the best.
Just so you know, my first Taschen book was The Curse of Lono, by the late Dr. Hunter S. Thompson. I wasn't familiar with your operation, and when I went to buy it, I couldn't believe how big it was!
Anyway,
Your's in reading,
Joseph Serra
CEO & founder, Literary Affairs Desk
"it's a good LAD"
1 Comments to this entry
, , United Kingdom

March 03, 2014
Dear Joseph Serra, Many thanks for your fantastic comments. We make books to make you happy. And that makes us happy too. best - paul
, , France

February 26, 2014
Bonjour,
le livre sur Dennis Hopper semble épuisé. Comptez-vous le ré-éditer? Peut-être dans une édition moins chère?
Merci.
1 Comments to this entry
, , Germany

February 26, 2014
Bonjour Christophe,
merci de votre message – c'est vrai que Dennis Hopper. Photographs 1961-1967 est épuisé, et oui, on en planifie une nouvelle édition plus abordable. Par contre, la réalisation n'est pas entièrement dans nos mains, il vous faudrait donc encore un peu de patience!
Bien à vous,
Florian
, , Mexico

February 24, 2014
Hola a todos!!!!

Como siempre son los mejores!!! podrian mandarme un catálogo de sus ediciones limitadas que me imagino debe estar de primera y de paso preguntar cuando editaran un libro sobre cine gay!!! Un abrazo muy grande para todo el equipo de Taschen!
4 Comments to this entry
, , Spain

February 25, 2014
Hola Carlos,

Claro, déjanos una dirección postal para poder hacerte el envío.

Muy buena idea el tema que nos propones, ¡mil gracias!
, , Mexico

February 26, 2014
Mil gracias por la pronta respuesta.
En donde te escribo mi dirección para el envio?
Un abrazo
, , Spain

March 04, 2014
Hola Carlos,

Puedes enviar un mensaje a la siguiente dirección: contact-e@taschen.com
¡Saludos!
, , Mexico

March 06, 2014
Alba :

Muchas gracias por estar pendiente, ya hice lo que me pediste envie mi dirección al correo que me solicitaste!!!
Un abrazo para todos!!
, , Netherlands

February 23, 2014
Yesterday I bought Jazz Life. What a treasure, thank you for publishing it.
1 Comments to this entry
, , Germany

February 23, 2014
Dear Ad,
many thanks for treasuring it, and thanks for your kind message!
Best wishes,
Florian
, , France

February 20, 2014
Bonjour,
Après Quaintance, Tom of Finland et Bob Mizer, pourquoi ne pas consacrer prochainement un livre à l'univers Jim French, fabuleux photographe et fondateur de Colt Studio ?
Cordialement
1 Comments to this entry
, , United States

February 21, 2014
Jim French has indeed created some great photographs, particularly his early work, but he is also a very complicated and opinionated man, and we were not able to come to an agreement with him about a book of his work. Perhaps in the future.
, , France

February 18, 2014
bonjour, je voulais savoir si vous allez prochainement sortir une version grand public du livre de schiller "marilyn & me"? Merci
2 Comments to this entry
, , Germany

February 19, 2014
Bonjour Vincent,
pour l'instant ceci n'est pas encore planifié, comme il y restent toujours un certain nombre de copies de la version limité qui ne sont pas encore vendu. Mais il y aura de nouvelles ici quand ça change.
Bien à vous,
Florian
, , United States

May 04, 2014
Hello Dear

my name is anita tim here is my email address contact me back for more information about me and to send you some of my photos anitatim0@hotmail.com

please contact me back,

From Anita
, , United States

February 18, 2014
Hello! I am looking at your new spring/summer catalog and it is showing the ROLLING STONES book as sold out. Is this correct or is the catalog mistaken? I don't believe it even went on sale to the general public. At least there was never a price or a purchase option on your website.
3 Comments to this entry
, , Germany

February 18, 2014
Hello,
many thanks for your query about our forthcoming Rolling Stones book. It is true that our first announcements have caused such a high demand that these limited and signed copies will be sold before they reach the general retail system. However, we shall still be able to give you satisfaction if you would address us directly under collectors@taschen.com
Best wishes,
Florian
, , Italy

February 20, 2014
I was recently sent an email asking to buy the book on presale, and now I can not?
It is a beautiful thing and you do not make a good impression
, , Germany

February 21, 2014
Dear Massimiliano,
apologies for the misunderstanding: of course you can still order a copy either directly on our website, under collectors@taschen.com, or in one of our physical Stores around the world (all on a first come, first served-basis): to this date not all of them have been pre-sold yet.
What I meant above was that it won't be very likely books will ever appear in regular bookstores, since we expect them to be all gone by the time we're releasing this opus magnum.
I hope this makes things clear? Please don't hesitate to contact us with any further query.
Best wishes,
Florian
, , United States

February 18, 2014
please send me your beautiful catalog. Judy Bennett 564 Lilac #B Boulder Creek, CA 95006 Thank you very much.
1 Comments to this entry
, , Germany

February 18, 2014
Dear Judy,
thank you for your positive feedback. We have made sure that you will receive the next issue of our magazine in the mail.
Best wishes,
Marie
, , Hungary

February 16, 2014
I wholeheartedly enjoyed my time at your site.
0 Comments to this entry
Page 1 2 3 4 5 6 7 8

9

10 11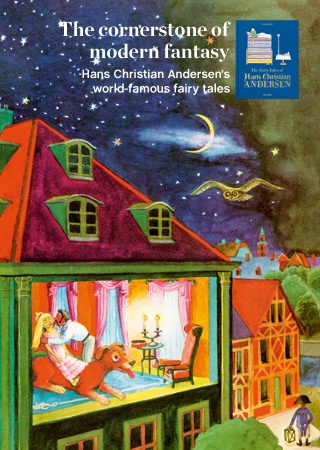 Give us feedback and let us know what you think about our books!