Guestbook

Page 1 2 3 4 5 6 7 8

9

10 11 12
, , Macedonia

December 03, 2013
As a passionate reader and a long time adorer of the surreal, I couldn't help but wonder if there were any plans on publishing a book of the works of Remedios Varo
0 Comments to this entry
, , Argentina

December 02, 2013
Hi, what is up with Byrnes-Euclid cased edition? I've bought this one through Amazon last august and it has't been shiped yet?

Could you please tell me, will I ever receive my copy? I'm obsessing over this book!

Thanks.
0 Comments to this entry
, , Italy

December 01, 2013
Hi there, looking at "Inez van Lamsweerde/Vinoodh Matadin Pretty Much Everything" I found out a massive difference between the limited and trade edition, there are almost 300 pages less in the trade edition. Have you lowered the number of pages randomly or is there any kind of selection? Could you say something about the difference?
1 Comments to this entry
, , Germany

December 03, 2013
Hi Luca,
The trade edition is indeed 280 pages shorter than the original edition. We selected only one of the accompanying essays to be included in this new edition. But, of course, you will still find all the wonderful photographs by Inez and Vinoodh!
Best, Jutta
, , United States

November 30, 2013
I think releasing Almodovar book in the "Archives" series was premature. He is still alive and making movies and that outdates the book really fast! I think, you would be better off concentrating on great dead directors such as (in no particular order): Antonioni, Kurosawa, Bunuel, Hitchcock, Tarkovsky, Leone, Fosse, Visconti, Welles...
3 Comments to this entry
, , United Kingdom

November 30, 2013
Dear SV, We ran a poll asking TASCHEN readers who was their favorite film director, and Pedro Almodóvar came top. Pedro was intimately involved in making the book - the book contains many texts written by him for the book. And we're very happy that Pedro will be making many more films in the future! best - paul
, , United States

December 01, 2013
Don't get me wrong, I am happy that Pedro is alive and well, but it's so much easier to review a complete body of work. Besides, you cannot be objective when the subject of your book can control how information is presented in it.
, , United Kingdom

December 01, 2013
Dear SV, I disagree, and for two reasons. First, director's (and indeed artist's is any field of expression) have a great deal of information and opinion on how and why they made they work, and this is key to any discussion of their work. Secondly, there is no such thing as an objective assessment - biographers and editors have subjective opinions that will be apparent in the biographies that they make. best - paul
, , Argentina

November 29, 2013
Los libros editados por Taschen son inaugurales y a la vez continuación de la mejor y más ilustrada cultura de la cultural en serie, ya no solo de la era industrial sino también de la posindustrial y de supratecnologías digitales. El lujo se convierte así en una obra de arte, la obra de arte en una producción de consumo, sofisticada y tal vez de elevado precios para la media del consumidor-lector, pero de indudable calidad. En Taschen se convierte en libro el arte y el arte se integra al libro. Libro y arte son una y misma cosa, idénticos asuntos.
Amilcar Moretti
moretticulturaeros.com.ar
Diario El Día
The books published by Taschen is opening yet then the best and most enlightened culture cultural series, and not only of the industrial era but also the post-industrial, digital supratecnologías. The luxury thus becomes a work of art, work of art in a production of consumption, sophisticated and perhaps high price for the average consumer-reader, but of unquestionable quality. In Taschen book becomes art and art is integrated into the book. Book and art are one and the same, identical issues.
0 Comments to this entry
, , United Kingdom

November 27, 2013
Are you able to shed any more light on what you have upcoming re Stanley?


"how would you like ... Stanley Kubrick for 2014?...
Best wishes,
Florian"
5 Comments to this entry
, , Germany

November 27, 2013
Dear Andrew,

many thanks for your query – we're working on something spectacular regarding "2001: A Space Odyssey"!

Best wishes,
Florian
, , Germany

December 03, 2013
A re-print of Piers Bizony´s "2001 - Filming the Future"??! Maybe in a Monolith case...
, , Germany

December 07, 2013
Dear Phil,
Piers has been compiling something much better than just a reprint… Monolith case? Mmh… stay tuned!
Cheers,
Florian
, , United Kingdom

December 13, 2013
Are you able to tell us the approximate price range for this new 2001 title?
, , United Kingdom

January 21, 2014
I sincerely hope it will be along in the style of the Napoleon archival book!!!
, , Mexico

November 26, 2013
Sus libros de sexo son todo un ORGASMO literario!!!! Beso
0 Comments to this entry
, , Argentina

November 26, 2013
Taschen ha sido y es mi material para estudio y para mis clases como profesora de Arte.
Gracias!
0 Comments to this entry
, , South Africa

November 24, 2013
It is incredible how a still picture can move a soul.
1 Comments to this entry
, , Germany

November 25, 2013
Dear Charl,
many thanks for your comment, very true!
For further reading: Our "Book of Symbols", an educated Jungian trip through our subconscious.
Best,
Florian
, , France

November 23, 2013
J'ai adoré votre édition des contes de Grimm.
Un seul regret : imprimé en Chine.
Bilan écologique de l'opération ?
Je m'informerai la prochaine fois avant d'acheter.
2 Comments to this entry
, , Germany

November 23, 2013
Bonjour Monsieur,
merci de votre commentaire critique.
Nous partageons votre souci pour l'environemment, mais pour une maison d'édition à distribution mondiale ce n'est pratiquement égal ou se trouve l'imprimerie.
Le facteur clé pour nous est la qualité, et dans le cas des frères Grimm, nous nous contentons de dire que notre partenaire Chinois selectionné et éprouvé soigneusement a produit un excellent résultat.
Bien à vous,
Florian
, , United States

December 02, 2013
I'm a consultant, I have a client who is willing to invest in your
project or another project in your business, whether As a share holder
or joint venture.

Respond and give us more opinion on how we can excel, and I will give
you more details about our plans, please note that we are not buyers. williams.steven@netc.eu
Page 1 2 3 4 5 6 7 8

9

10 11 12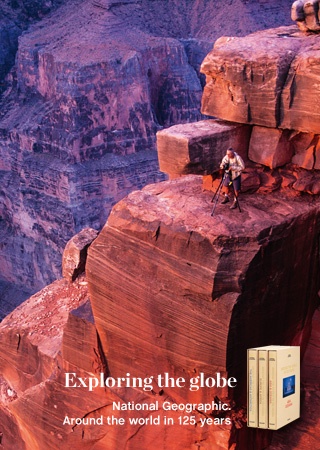 Give us feedback and let us know what you think about our books!