Guestbook

Page 1 2 3 4 5 6

7

8 9
, , Spain

October 02, 2014
¡Qué suerte poder disfrutar de vuestros libros formato XL! Son adictivos para todo aquel amante del arte y de los buenos libros. Solo un "pequeño" inconveniente: en poco tiempo tanto arte XL me echa de mi propia casa por falta de espacio. Una auténtica delicia mis 2 últimas adquisiciones: Gustav Klimt y Miguel Ángel.
Gracias a Taschen ahora tengo 2 opciones si quiero recrearme hasta con el más mínimo detalle de la capilla sixtina: o me voy a Roma con andamio incluido, o me pongo en el regazo a mi "chiquitín" y a disfrutar de tan I-M-P-R-E-S-I-O-N-A-N-T-E libro/obra. Mi más sincera enhorabuena por 2 libros de tantísima calidad.
1 Comments to this entry
, , Spain

October 08, 2014
Gracias por tus comentarios Enrique!! Enhorabuena por tus adquisiciones, y me temo que tendrás que hacer más lugar porque las novedades de otoño son grandes y fantásticas!!!
, , United States

September 25, 2014
Good day,

Has Taschen considered adding a book about Bernard Rudofsky to its excellent Basic Architecture series?
1 Comments to this entry
, , Germany

October 02, 2014
Dear John,
Many thanks for your query - you may have noted that we have slowed down publishing new titles in this series, so for the next year we have only a couple of new releases planned. We thank you however, for your kind suggestion, we always appreciate our readers' input.
Best wishes, Marie
, , Spain

September 17, 2014
Tengo en mis manos el libro publicado por Taschen,para celebrar los 200 años de la publicación de los cuentos de los hermanos Grimm.El libro es verdaderamente admirable;una obra de arte tanto por sus bellas láminas como por sus letras y por todo en general.Creo que no hay nada que le falte a este libro.Fue una suerte conocer esta editorial.
1 Comments to this entry
, , Spain

October 08, 2014
Hola Pedro, qué bueno que te haya gustado! No te pierdas ahora los Cuentos de Andersen y los de Invierno que están por llegar. Para nosotros ha sido una experiencia magnífica haber publicado esta primera serie de cuentos tradicionales. Y además hemos buscado las mejores traducciones. Saludos cordiales y gracias otra vez
, , Denmark

September 16, 2014
Just to say thank you to Taschen for it's
explicit service and professionalism.
The reason being having bought Anne Leibovitz Art edition, but regretting after having received it (too big for my girlfriend, haha), I found there no problem in returning the unpacked item,
the customer department (Thanks Cathrine O'Connell) arranging it all smoothly and refunding the payment.
1 Comments to this entry
, , United Kingdom

September 29, 2014
Dear Alexander,
Many thanks for your comments. Hopefully we can help you out with some smaller books.
Best Wishes,
Catherine O'Connell
, , United States

September 12, 2014
An order I received recently was missing an item and I needed to contact customer service to discuss the issue. I went thru the Contact us page and submitted my info, but never got an acknowledgement. Then, I was able to track down one phone number ( out in LA ) and hopefully got it resolved. You really need to have something like a toll free number for things like this. I love your books, but the customer service side of the business needs some help.
1 Comments to this entry
, , United States

September 25, 2014
Sorry for the inconvenience Kathy. A replacement has been sent out to you.
, , Argentina

September 07, 2014
hola como hago para recibir la revista gracias
1 Comments to this entry
, , Germany

September 09, 2014
Estimada Carina,
Puedes realizar la suscripción a nuestra revista y newsletter en el siguiente enlace:
http://www.taschen.com/magazine
saludos cordiales
Marie Fanger
, , Chile

September 04, 2014
Hola TASCHEN !

Les quería agradecer por la revista que llegó hoy a mi casa, me pareció fabulosa! son mi editorial preferida y gracias por tener las mejores ilustraciones y libros de arte :)
Saludos !
1 Comments to this entry
, , Spain

October 08, 2014
Gracias Evelyn!
Esperamos que la disfrutes,
Saludos cordiales
, , Mexico

September 02, 2014
Hola :
Saludos a toda la gente maravillosa de Taschen!! me gustaria adquirir el catálogo de ediciones de coleccionista, tiempo atras me dijeron que yo mande mi direccion a un contacto en España, lo hice pero nunca tuve respuesta!!!
Que debo de hacer?? me encantan!! Un abrazo
1 Comments to this entry
, , Germany

September 29, 2014
Estimado Carlos,
Muchas gracias por su mensaje. Por favor, háganos llegar su petición a collectors@taschen.com, incluyendo sus datos para el envío.
Un cordial saludo
Marie
, , Argentina

August 28, 2014
Los libros son perfectos: arte, diversidad, modernidad, información,actualidad,TASCHEN sigue apostando al libro,a la necesidad del hombre:conocer.
2 Comments to this entry
, , Argentina

August 28, 2014
Los libros de Taschen son joyas y las revistas increíbles había olvidado referirme a las publicaciones, en ellas cada detalle es importante,vivo lejos de la ciudad y me hace feliz recibir su exquisita información.
Muchas Gracias!!
Alicia Alba
, , Spain

October 08, 2014
Muchas gracias Alicia!
Esperamos que nuestro programa nuevo te guste también. Si quieres recibir la revista en tu país,es gratuita, puedes darte de alta en la web.
saludos cordiales
, , Germany

August 27, 2014
Als Titel Ihres neuen Velázquez-Buches würde ich Ihnen keinen der beiden Porträts, die zur Wahl stehen, empfehlen! Es gibt so viele schöne Frauenbildnisse, wie z.B. die rothaarige Schönheit, die Sie in das Kapitel Rubens und V. gestellt haben!Das hat viel mehr Faszination!! Gutes Gelingen! Liane Thau
1 Comments to this entry
, , Germany

August 28, 2014
Sehr geehrte Frau Thau, haben Sie vielen Dank für Ihre schnelle Antwort auf unsere Ausschreibung. Velázquez' Werk bietet viele mögliche Motive für ein Cover, so dass man wirklich die Qual der Wahl hat. Wir haben uns auf diese beiden herausragenden Porträts festgelegt, da es besonders starke Charakterköpfe sind, die den Betrachter direkt ansprechen und mit ihrer Ausstrahlung geradezu fesseln. Die hohe Kunst des Porträts ist hier in all seinen Details erfasst. Mit besten Grüßen, Petra Lamers-Schütze
Page 1 2 3 4 5 6

7

8 9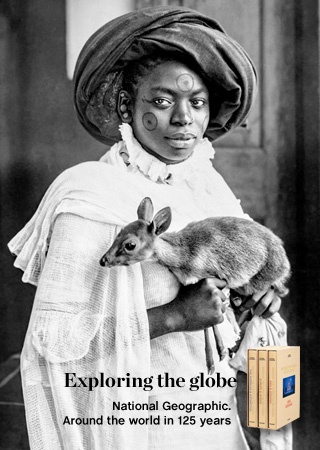 Give us feedback and let us know what you think about our books!