Guestbook

Page 1 2 3 4 5 6

7

8 9
, , Australia

November 19, 2014
I notice ALL of your stores are in the northern hemisphere.
Perhaps you can give some consideration for areas south of the equator sometime. There are a lot of readers down under......

Sydney, Australia
0 Comments to this entry
, , Sri Lanka

November 11, 2014
Hi, I found that you are not shipping books to Sri Lanka now... I have placed orders 3 times before and I love your books as well. May I know the reason why you have stopped shipping to Sri Lanka?
1 Comments to this entry
, , Germany

November 14, 2014
Dear Thushara,
thank you for your message and your interest in our Online Store.
We apologize for the inconvenience but at the moment we do not offer shipping to Sri Lanka.
As we continue optimizing our worldwide logistics, we hope to be delivering to your country again very soon.
Best wishes,
Marie Fanger
, , Spain

November 07, 2014
He comprado muchos libros de TASCHEN, sobre todos los de decoración LINVING IN, o los de gran formato, LONDON, NEW YORK, PARIS, pero desde hace tiempo ya no compro ya que lo que ahora hay no me interesan, por lo menos del tema que me gusta, la decoración y las ciudades, es una pena¡¡¡¡¡
1 Comments to this entry
, , Spain

November 11, 2014
Apreciado Toni,
mantente al tanto de nuestras novedades, vendrán más libros de viajes y ciudades, y algunas novedades, es cuestión de tiempo, nuestros libros son muy cuidados y nos lleva tiempo hacerlos.
Muchas gracias por tus comentarios y por seguirnos!!!
, , Spain

October 29, 2014
Perdona pero no sé a dónde dirigirme y por eso escribo aquí.
Quiero saber cómo publicar un libro (guía práctica) con la editorial Taschen.
Es un tema relacionado conemprendimiento en diseño y desarrollo de producto de moda.
Lo he escrito a partir de mi propia experiencia como directora creativa de una firma española de renombre de decoración.
Está ilustrada y consta de unas 7o páginas.
Estoy en España.
Gracias
1 Comments to this entry
, , Spain

November 11, 2014
Hola Covadonga,
envíame un briefing en iglés a mi email, aparece en la web
saludos cordiales
, , United States

October 28, 2014
Ah, Taschen, nothing like marking a book SOLD OUT in red caps and then bumping the price of those "sold out" books by 33%.
3 Comments to this entry
, , United States

November 11, 2014
The price augmentation is indeed due to a decline in stocks, a process that is common to all our limited edition books (and any art or collectible business), and benefits all those who have made their decision early: once we're sold out, our books often climb to even much higher prices.
You can please send your shipping address to collectors@taschen.com and we will happily send you our collectors catalogue.
, , United Kingdom

November 13, 2014
Typical TASCHEN response to a very reaonable point. You HAVEN'T "sold out" , you're merely increasing the prices- which is your prerogative, but they aren't "sold out", and this is probably illegal to state they are.
, , Germany

November 14, 2014
Dear Peter,

Many thanks for your comment, as my colleague Amy stated above, we do actually explain the limited editions' pricing development in
"The Complete Collector's Editions" Catalogue (PDF for free download right on top of this site). We're a global operation with many Stores worldwide, so of course there can be an occasional copy left in one place, while we're generally sold out. As explained in above mentioned catalogue, it is always worth a try asking us under collectors@taschen.com if we have copies left, as we sometimes do purchase back Collector's Editions in mint condition.

Best wishes,
Florian
, , Brazil

October 27, 2014
¿Cómo hago para tener el catálogo de coleccionista? Aquél azul muy rico en detalles acerca de las ediciones de colección. A mí me gustaría tener un ejemplar.
Saludos atentamente desde Brasil.
1 Comments to this entry
, , Spain

November 11, 2014
Hola Joao, envíanos tu dirección por este libro de visitas y veremos lo que podemos hacer,
saludos cordiales
, , United Kingdom

October 27, 2014
I recently saw that Taschen has just republished its Matisse Cutouts in a new format. Can you tell me why , when the Tate Modern exhibition was the most successful it has ever had, this title wasn't available to buy at the time?
0 Comments to this entry
, , Croatia

October 27, 2014
i have some yours books ,i fund manny good and interresant thingg. i like verry much Taschen.best regard Al'
0 Comments to this entry
, , Germany

October 26, 2014
Ich liebe den "illustration now" Kalender!! Wann kommt der 2015'er???
1 Comments to this entry
, , Germany

November 07, 2014
Liebe Cocoa,
wir freuen uns, dass Ihnen unsere Kalender so gut gefallen. Für 2015 wird es leider keine "Illustration Now" Ausgabe geben, aber sicher finden Sie in unserem Online Store eine schöne Alternative. Alle verfügbaren Kalender für das kommende Jahr können Sie hier bestellen: http://www.taschen.com/pages/de/catalogue/calendars/
Mit besten Grüßen,
Marie Fanger
, , Mexico

October 24, 2014
He recibido con asombro el catálogo de ediciones de coleccionista, y una vez más me sorprenden es impresionante, interesante, bello, bien presentado y muy ameno!!!! definitivamnete editorial Taschen es la mejor!!! Muchas gracias por enviarmelo, seguire disfrutando de ustedes por muchos años mas!!!!
1 Comments to this entry
, , Spain

November 11, 2014
Muchas gracias Carlos, como siempre apreciamos tus comentarios
gracias
Page 1 2 3 4 5 6

7

8 9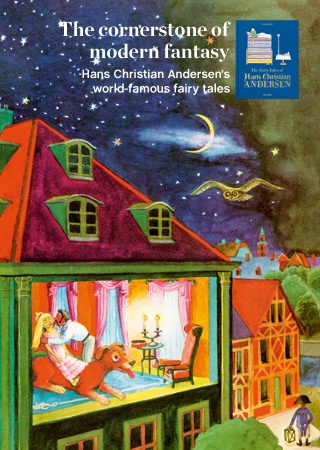 Give us feedback and let us know what you think about our books!