Guestbook

Page 1 2 3 4

5

6 7 8 9 10
, , United States

July 28, 2014
Hi, I I pre-oredered The making of Stanley Kubrick's 2001 at Barnes & Noble and they state the order is still pending and as far as they know they are getting stock and it will ship on August 1st. Can you confirm that those the pre-ordered through B&N will in fact, get the books or will we be out in the cold as those who pre-ordered through Amazon UK? Can you please let me know definitively as I don't want this $800.00 pending order hanging over my credit card.
0 Comments to this entry
, , United Kingdom

July 27, 2014
I pre-oredered The making of Stanley Kubrick's 2001 last May on Amazon UK and only now that the book is listed as sold out I got a message from Amazon saying that they canceled my order because you have informed them that the book is discontinued and is no longer available. I also got two emails in the past weeks saying that Amazon tried to get information from you about the book, to no avail even if the book was already out. So, despite I acted several weeks before the book publication date, I can't have the product. Very bad behaviour in my opinion, from you and from Amazon as well.
1 Comments to this entry
, , Germany

July 28, 2014
Dear Filippo
Thank you for your feedback.
Please accept our apologies for your issues with Amazon. Our Limited Editions are only ever sold direct through our own website and stores so I'm afraid that Amazon was listing the book without ever having any stock. As soon as we realised that they were listing the book, we asked them to remove it from their site. But since this is a third party site, please understand that we have very little control over it.
The Art Edition A and B are still available at www.taschen.com and our stores worldwide may still have copies of the Collectors edition.
Best wishes,
Marie
, , United States

July 25, 2014
Good Evening! I was wondering if you could divulge any information on your upcoming book on David Bowie by Mick Rock? Do you have an idea approximately how long the book is going to be? Mick Rock said he has over 6,000 photos of Bowie, so that makes me wonder how epic this book is going to be? Also, do you have a publishing date yet for it? Thank you!
1 Comments to this entry
, , Italy

July 28, 2014
Dear Bowie fan,Thank you for getting in touch.We are still in the process of going through Mick's extensive archive,so hard to say how many pages it will be at this point.However,we are confident that the book,which will be released next year,will be the definitive photographic record of the Ziggy years.Cheers,Reuel
, , Germany

July 23, 2014
der versuch , Bücher online in ihrem hause zu bestellen, scheint ein ding der Unmöglichkeit zu sein.
bei nachfragen über Liefertermine etc. hörte ich fast ständig den Satz ….. da kenn ich mich nicht aus, wirrufen zurück.. was dann leider auch nicht passiert.
und dann , bitte …. Rechnungen in englisch abgefasst ? geht offensichtlich nicht mehr in deutsch
Zeitpunkt der Bestellungen Anfang Juni 2014
1 Comments to this entry
, , Germany

July 24, 2014
Lieber Herr Straus,
herzlichen Dank für Ihre Nachricht. Ich hoffe, dass wir in unserem Telefonat alle Rückfragen zu Ihren Bestellungen klären konnten. Wir entschuldigen uns, dass in diesem Fall die Lieferung länger dauerte als erwartet.
Mit besten Grüßen,
Marie Fanger
, , United States

July 22, 2014
Hello. I am just wondering if there are still plans to publish a book of Steve Schapiro's photos on the movie "Chinatown"? I sure hope so as Chinatown is my favorite movie of all time!
2 Comments to this entry
, , United Kingdom

July 24, 2014
Dear David, Sorry to inform you that we have dropped this idea, but we do plan to make another book with Steve Schapiro in the future. best - paul
, , United States

August 04, 2014
I hope you'll reconsider. I loved the Godfather and Taxi Driver books. There aren't many other films from the 70s that can stand alongside these, but Chinatown is definitely one of them.
, , Brazil

July 22, 2014
When will you start deliver the book "The Making of 2001"? I am from Brazil and bought the book by an importing (Skybox.net). I am very anxious.
Thanks.
Bruno.
1 Comments to this entry
, , United Kingdom

July 22, 2014
I noticed that my pre-order details of the 2001 book have gone, now that the collector's edition has sold out. Is it still up despite this? Catherine at Taschen's London office informed me that I will be receiving it soon...
, , Spain

July 19, 2014
Hi,
I just founfd the price of "The Making of 2001" has risen from 500€ to 750. Is this right? Could you please explain the rise in price?
6 Comments to this entry
, , Germany

July 21, 2014
Dear Sergio,
thank you for message.
The price augmentation is indeed due to a decline in stocks, a process that is common to all our limited edition books (and any art or collectible business), and benefits all those who have made their decision early: once we're sold out, our books often climb to even much higher prices.
All preorders made through taschen.com will of course be fulfilled, we're extremely happy how many devoted Kubrick fans have taken the opportunity to secure a copy at the entry price.
Thank you for your consideration, best wishes,
Marie
, , Germany

July 21, 2014
But without having had the chance to even see it it in an actual store, this procedure seems rather daring and unfair.....
, , United States

July 21, 2014
Also very interesting to see the tight-fisted distribution of this title. It doesn't seem to be available to ANY third-party vendors.
, , Germany

July 30, 2014
Dear collector,
please note that this is common practice on all our limited titles (only distributed through TASCHEN's own channels) – we will make all efforts to communicate this even more clearly in the future!
Best wishes,
Floran
, , United States

August 04, 2014
Frankly, I can't remember a time when the price of a Taschen book increased during the pre-order period. Afterwards, yes, but never before. Looks like a shameless money grab to me.
, , United States

August 05, 2014
Taschen should get their story straight. Florian says that Collector's Editions are never distributed to websites like B&N and amazon, but come on: anyone with a computer can find your in-print limited editions all over webstores and at times available at deep discounts (America Swings is on amazon right now at 47% off the list price, Rose C'est Paris at 15%, Christopher Wool at 5% off, and so on). Debra, in another post, explains that B&N did have some copies and they just sold out.

People were trying to buy the book at a discount, and you said no. You have every right to demand full price from your expensive books, but your history with discounts sends your loyal collectors a different kind of message.
, , United Kingdom

July 17, 2014
Have just received three books that I purchased in the sale and have been left speechless as usual. Amazingly shot and so inspiring. I don't suppose you have any plans to do a book or series on dance (Cedar Lake or Pina Bausch for example)?
0 Comments to this entry
, , Italy

July 11, 2014
mi piacerebbe un'edizione Taschen dell'opera del matematico Luca Pacioli "De Divina Proportione" contenente anche diverse raffigurazioni di poliedri disegnati da Leonardo da Vinci: esistono già alcune edizioni di questo lavoro ed un fac-simile molto ben realizzato ma putroppo in vendita ad un prezzo piuttosto alto e quindi destinato ad un pubblico di nicchia: spero in una grande diffusione di quest'opera della fine del lontano 1400 pur sempre affascinate e con il valore aggiunto dei disegni geometrici di Leonardo! grazie e buon lavoro
1 Comments to this entry
, , Germany

July 14, 2014
Gentile L. Mencarelli, La ringrazio per il suo messaggio. Conosciamo l'opera di Pacioli e tempo fa avevamo discusso una possibile reedizione. Ma le edizioni esistenti, come lei scrive, sono veramente ben fatte e perciò non abbiamo realizzato questo progetto. Ma non si sa mai forse nel futuro ritorneremo. Cordiali saluti, Petra Lamers-Schütze
, , United Kingdom

July 11, 2014
Fantastic quality books.
Just don't try to buy as a gift for someone in another country.
Oh for the ability to telephone and talk to someone.
1 Comments to this entry
, , Germany

July 15, 2014
Dear Alan,
thank you for your feedback. We do not yet offer cross-national shipping and invoicing, but we look forward to providing that service in our online store soon.
You can reach our UK customer service at + 44-20-7845 8585 or contact-uk@taschen.com, we are always happy to hear from you.
Best wishes,
Marie
Page 1 2 3 4

5

6 7 8 9 10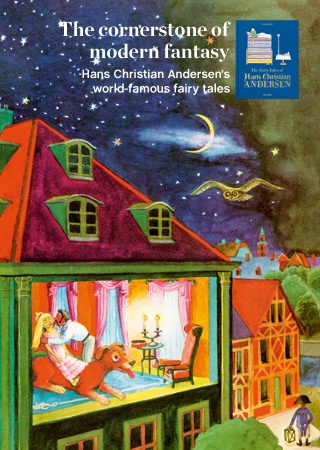 Give us feedback and let us know what you think about our books!