Guestbook

Page 1 2 3 4

5

6 7 8 9 10
, , United Kingdom

July 17, 2014
Have just received three books that I purchased in the sale and have been left speechless as usual. Amazingly shot and so inspiring. I don't suppose you have any plans to do a book or series on dance (Cedar Lake or Pina Bausch for example)?
0 Comments to this entry
, , Italy

July 11, 2014
mi piacerebbe un'edizione Taschen dell'opera del matematico Luca Pacioli "De Divina Proportione" contenente anche diverse raffigurazioni di poliedri disegnati da Leonardo da Vinci: esistono già alcune edizioni di questo lavoro ed un fac-simile molto ben realizzato ma putroppo in vendita ad un prezzo piuttosto alto e quindi destinato ad un pubblico di nicchia: spero in una grande diffusione di quest'opera della fine del lontano 1400 pur sempre affascinate e con il valore aggiunto dei disegni geometrici di Leonardo! grazie e buon lavoro
1 Comments to this entry
, , Germany

July 14, 2014
Gentile L. Mencarelli, La ringrazio per il suo messaggio. Conosciamo l'opera di Pacioli e tempo fa avevamo discusso una possibile reedizione. Ma le edizioni esistenti, come lei scrive, sono veramente ben fatte e perciò non abbiamo realizzato questo progetto. Ma non si sa mai forse nel futuro ritorneremo. Cordiali saluti, Petra Lamers-Schütze
, , United Kingdom

July 11, 2014
Fantastic quality books.
Just don't try to buy as a gift for someone in another country.
Oh for the ability to telephone and talk to someone.
1 Comments to this entry
, , Germany

July 15, 2014
Dear Alan,
thank you for your feedback. We do not yet offer cross-national shipping and invoicing, but we look forward to providing that service in our online store soon.
You can reach our UK customer service at + 44-20-7845 8585 or contact-uk@taschen.com, we are always happy to hear from you.
Best wishes,
Marie
, , Germany

July 10, 2014
Mein riesen Kompliment zur Herausgabe von 2001 Making of.. Wenn es eine bezahlbare Auflage gibt, dann bin ich dabei.

MFG
1 Comments to this entry
, , Germany

July 11, 2014
Lieber Stefan,
vielen Dank für die freundliche Nachricht, das hoffen wir sehr! Es sieht ganz gut aus, allzu viele Exemplare der limitierten Ausgabe sind bereits nicht mehr verfügbar.
Beste Grüße,
Florian
, , Australia

July 10, 2014
Great stuff the one Exotic Drinks :):)
0 Comments to this entry
, , France

July 08, 2014
Bonjour
une sortie du livre annie leibovitz dans un format plus petit est elle prévue???
merci
1 Comments to this entry
, , Germany

July 08, 2014
Bonjour Y,
c'est toujours prévu pour nos livres – par contre pour le Helmut Newton SUMO ça durait dix ans, alors en ce cas il vous faudra du patience!
Bien à vous, Florian
, , Germany

July 05, 2014
Now that you've published some information about the content of the upcoming "The Charlie Chaplin Archives" I'm a bit disappointed that there won't be a DVD as was the case with the Ingmar Bergman book. I would have been particularly interested in the on-set documentation for "A Countess from Hong Kong" that Chaplin's wife made as part of her home movies. Only very short glimpses of that have been used so far in two documentaries...
1 Comments to this entry
, , United Kingdom

July 06, 2014
Dear Christian, We include all the extras we can depending on what is available. There are still several months until the book is published so let's see what happens between now and then. best - paul
, , Germany

July 04, 2014
AHA! TASCHEN.com feiert also Leni Riefenstahls 100. Geburtstag! Feiert Ihr denn auch andere Nationalsozialistische Geburtstage? Heß? Goebels? Mengele? In den vergangenen Jahren sind zahlreiche Biografien und andere Publikationen zu Riefenstahl erschienen. Die meisten Biografen weisen auf ihre Verbindungen zum Nationalsozialismus hin und heben hervor, dass Riefenstahls Interessen sich sowohl in ideologischer als auch in praktischer Hinsicht mit denen des Dritten Reiches in vielen Punkten trafen. Think about it!
1 Comments to this entry
, , Germany

July 07, 2014
Lieber Max Muster,
vielen Dank für Ihre kritische Zuschrift. Wir sind uns bewusst, dass eine Publikation über Riefenstahls künstlerisches Schaffen – selbst wenn es unter eine zeitlich unbelastete Periode fiel, wie Ihre Arbeiten zu den Nuba – nie unproblematisch sein kann oder gänzlich entkontextualisiert von ihrer politischen Vergangenheit. Wir greifen Ihren Hinweis daher dankbar auf und werden die Ankündigung (unser Buch datiert ja von knapp nach der Jahrtausendwende) entsprechend überarbeiten.
Mit besten Grüßen,
Marie
, , United States

July 04, 2014
When you will start deliver The Making of Stanley Kubrick's '2oo1: A Space Odyssey'?
4 Comments to this entry
, , United Kingdom

July 04, 2014
I asked this question by email and have been told that due to a further printing delay, nothing will be delivered in Europe before 14th July.
This is quite a frustrating delay, now over a month after the launch event. I kind of wish I had decided to collect mine at the event and taken the hit on struggling home with it.
The other frustration is that the customer has to constantly ask for updates.
For a £450 purchase I expect somewhat better service.
, , United Kingdom

July 07, 2014
I would like to share Andrew's frustrations and all those who have pre-ordered(or not)the 2001 book by saying that it has been taking a very long time...
, , Germany

July 07, 2014
Dear Romeu, Andrew and Mark,
We realize you must be eager to receive your copy of this exquisite book. Please accept our apologize for the delay, which was caused by the intricate production process of this limited collector's edition.
Furthermore, quality control is immensely important to us, as we look forward to delivering a product of the highest quality.
To inquire about your individual orders, please send a message to our colleagues in customer service at contact-uk@taschen.com and contact-us@taschen.com
Best wishes,
Marie
, , Canada

July 29, 2014
Firstly, let me say that Taschen's quality is second to none. However, I am disappointed that when there is a delay they do not communicate. My credit card was charged in May (after a direct order through Taschen), credited back at the beginning of July,(for no credible reason), then recharged (leading me to incur transaction and exchange costs). It is now the end of July, and Taschen still has not notified me of what is happening. I attended the 2001 book launch and wished that I had collected at the time. I just get fobbed off when I enquire about the current situation. Please Taschen, do not take your customers for granted. Your products are superb, but customer service requires improvement. I am just trying to be helpful.
, , Slovakia

July 03, 2014
little question: wood architecture now 1 vs 2: why the format (vol 2 is larger) and the cover (softcover - hardcover) has changed? it doesn't look so good on the shelf :)
2 Comments to this entry
, , Germany

July 09, 2014
Dear Marek,
many thanks for your kind question. The answer is quite simple: we had wanted to offer our readers more value, more "book for their buck". We do realize though that there is a number of readers that felt negative about the change, and will consider that for the future, so thanks again for your input!
Best wishes, Florian
, , Slovakia

July 22, 2014
dear florian, thank you for the answer. as for the books that come in series (e.g. arch. now series) i prefer the previous system (smaller format, flexicover). best wishes ;)
Page 1 2 3 4

5

6 7 8 9 10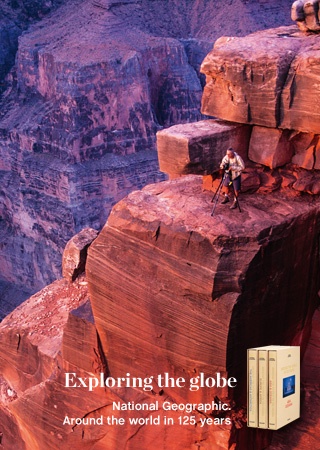 Give us feedback and let us know what you think about our books!