Guestbook

Page 1 2 3 4

5

6 7 8
, , Finland

January 13, 2015
Dear Taschen,
I'd like to see a book showing their print ads:
http://en.wikipedia.org/wiki/List_of_frivolous_political_parties
0 Comments to this entry
, , Germany

January 09, 2015
Vielen Dank für die wundervollen und vorallem vollständigen Kunstbändern im XXL-Format wie zB. Leonardo, Michelangelo, Carravaggio, Velazquez etc).
Sind in Zukunft noch weitere Künstlerbände in diesem Format geplant?
Über Raffael, Tizian, Rubens, Rembrandt, Dürer, Renoir, Gauguin uvm würde ich mich sehr freuen.
2 Comments to this entry
, , Germany

January 12, 2015
Lieber Herr Lindner, haben Sie vielen Dank für Ihr positives feedback. Derzeit arbeiten wir an einer Reihe weiterer xxl-Monographien. Vermeer, van Eyck und Rembrandt sind die nächsten, andere folgen. Mit besten Grüßen, Petra Lameres-Schütze
, , Nigeria

March 24, 2015
My name is Dr Daniel Amuso an Investor. I am searching for a reliable business one can invest in your country.
Any idea kindly get back to me with detail what you think we can do together.Email: dannyamuso@yahoo.com
Dr D.Amuso.
, , Brazil

January 09, 2015
Antes de mais nada, um feliz 2015 a toda vossa equipe editorial por excelência.

Gostaria de saber sobre três assuntos. O primeiro é com relação à revista. Gostaria de saber quando chegará ao Brasil para os cadastrados no site (no caso, eu e outros que ainda não receberam a revista);

Segundo: gostaria de saber se há planos de reimpressão de livros como "Miró", de Walter Erben; "Klimt", de Gottfried Fliedl, além de tantos outros da série dos 25 anos da Taschen com mais de 200 páginas. Sou apaixonado por eles e já tenho inclusive uma coleção expressiva deles;

Terceiro e último: se há previsão de termos em língua portuguesa aqueles livros de arte em XL Format (obra completa de pintura), tais como Hieronymus Bosch, Velázquez, Gustav Klimt, Michelângelo, entre tantos outros.

Antecipo agradecimentos pela resposta de vocês. Abraços cordiais a todos vocês, independendo de que país sejam. E que vocês possam encantar ainda mais o mundo com os livros de vocês, que são verdadeiras jóias editoriais.
1 Comments to this entry
, , Germany

January 12, 2015
Caro João Carlos A. Nascimento,

Muito obrigada pela sua mensagem, pelo carinho e pelo interesse em nossa produção editorial.
Afim de responder às suas perguntas lhe pedimos de por favor contatar o nosso atendimento ao cliente através do e-mail contact-e@taschen.com .
O nosso time conta com uma brasileira que poderá ajudar-lhe.
Lhe desejamos um feliz 2015 e agradecemos mais uma vez o apoio e carinho.

Atenciosamente,
Marie Fanger
, , Mexico

January 08, 2015
Hola a Todos!!!! Feliz año 2015!!!
Solo queria saber cuando más o menos me llegará la revista actual de la editorial!!!?... como siempre son los mejores. Saludos
2 Comments to this entry
, , Spain

January 26, 2015
Apreciado Carlos,
ya debería haberte llegado, avísanos si no es así, o chequea con qué dirección te has dado de alta,
saludos cordiales y muc8692has gracias por tu mensaje
, , Mexico

January 27, 2015
Apreciada María Eugenia :
Te informo que hasta el momento no me ha llegado el ejemplar de la revista actual, he estado pendiente de mi correspondencia y ya cheque mi dirección y es correcta, inclusive el envio anterior fue el catalogo de las ediciones de coleccionista y llego correctamente!!! Que hago para recibir mi revista!!!
Un abrazo para todos, espero con ilusión sus nuevas publicaciones sobre cine!! podrias adelantarme algo al respecto??!!!
Feliz 2015
, , United States

January 06, 2015
Any possibility of supporting wish lists on your website?
1 Comments to this entry
, , Germany

January 09, 2015
Yes, soon!
, , United States

January 06, 2015
Hey taschen team I just wanted to know are there any upcoming Walt Disney books coming out anytime soon????!
1 Comments to this entry
, , Germany

January 06, 2015
Dear Audrey,
Many thanks for the query – we're planning to publish the first volume in a whole series by the end of the year – please stay tuned!
Best wishes, Florian
, , Canada

January 05, 2015
Happy New Year! Any updates on your upcoming Arnold Schwarzenegger book? Release date? Price? Any information at all would be appreciated! Thank you!
1 Comments to this entry
, , Germany

January 06, 2015
Dear Darryl,
None of the specifics have been sorted out for the time being, but so far we're still on track for a fall release, so please keep checking our magazine and newsletter!
Best wishes, Florian
, , United Kingdom

January 05, 2015
Any news on the release of The Charlie Chaplin Archives?
1 Comments to this entry
, , Germany

January 06, 2015
Dear Andrew,
Many thanks for your interest in our "Chaplin Archives"! We're currently in the finishing stages, the book will be printed soon and should be available around May!
Best wishes, Florian
, , Russian Federation

January 02, 2015
I'm in love with the books Taschen team!!!!! Your books are truly a work of art and well put together and thought out!!! It shows how hard you guys and gals work at Taschen!!!! I've just got my Illustration Now vol.3!!! quick question could i my illustation get published in a next Vol.4 ??? Please answer back!
www.rolskaya.com
1 Comments to this entry
, , Germany

January 13, 2015
Dear Anna, many thanks for your positive feedback. We are always keen to hear from new talents. Feel free to send a link to your website or a lowres pdf-portfolio to contact@taschen.com. As soon as we start with a new Illustration Now! book, all submissions will be reviewed by the editorial team.
Looking forward to hearing from you,
Nora
, , United States

December 31, 2014
For those interested in photography:

http://www.randyworks.dphoto.com/#
1 Comments to this entry
, , United States

January 03, 2015
Jag har sett din webbplats innan ! Du har så mycket talang . Finns det en bok som jag kan köpa för dina fotografier ? Jag kan se påverkan av Robert Frank och Andre Kertesz i ditt arbete . Jag såg en bild på dig och jag skulle älska att träffa dig när jag kommer till New York ... Du är en väldigt attraktiv man ! Inkludera ett foto av dig själv på din webbplats inom kort . Alla de bästa !
Page 1 2 3 4

5

6 7 8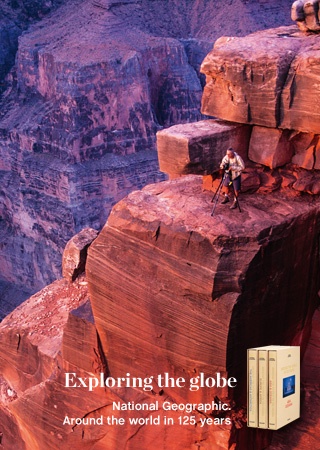 Give us feedback and let us know what you think about our books!