Guestbook

Page 1 2 3

4

5 6 7 8 9 10
, , Brazil

October 27, 2014
¿Cómo hago para tener el catálogo de coleccionista? Aquél azul muy rico en detalles acerca de las ediciones de colección. A mí me gustaría tener un ejemplar.
Saludos atentamente desde Brasil.
1 Comments to this entry
, , Spain

November 11, 2014
Hola Joao, envíanos tu dirección por este libro de visitas y veremos lo que podemos hacer,
saludos cordiales
, , United Kingdom

October 27, 2014
I recently saw that Taschen has just republished its Matisse Cutouts in a new format. Can you tell me why , when the Tate Modern exhibition was the most successful it has ever had, this title wasn't available to buy at the time?
0 Comments to this entry
, , Croatia

October 27, 2014
i have some yours books ,i fund manny good and interresant thingg. i like verry much Taschen.best regard Al'
0 Comments to this entry
, , Germany

October 26, 2014
Ich liebe den "illustration now" Kalender!! Wann kommt der 2015'er???
1 Comments to this entry
, , Germany

November 07, 2014
Liebe Cocoa,
wir freuen uns, dass Ihnen unsere Kalender so gut gefallen. Für 2015 wird es leider keine "Illustration Now" Ausgabe geben, aber sicher finden Sie in unserem Online Store eine schöne Alternative. Alle verfügbaren Kalender für das kommende Jahr können Sie hier bestellen: http://www.taschen.com/pages/de/catalogue/calendars/
Mit besten Grüßen,
Marie Fanger
, , Mexico

October 24, 2014
He recibido con asombro el catálogo de ediciones de coleccionista, y una vez más me sorprenden es impresionante, interesante, bello, bien presentado y muy ameno!!!! definitivamnete editorial Taschen es la mejor!!! Muchas gracias por enviarmelo, seguire disfrutando de ustedes por muchos años mas!!!!
1 Comments to this entry
, , Spain

November 11, 2014
Muchas gracias Carlos, como siempre apreciamos tus comentarios
gracias
, , Argentina

October 21, 2014
¡Maravillosos libros!
Quisiera saber cómo comprar libros desde Argentina directamente a la editorial.
1 Comments to this entry
, , Spain

November 11, 2014
Apreciado Lucas,
aún no tenemos venta online en Argentina, pero sí tenemos distribuidor que es Riverside, el contacto está en nuestra web,
gracias por seguirnos,
saludos cordiales
, , United States

October 19, 2014
Very nice and easy to navigate.
0 Comments to this entry
, , Portugal

October 09, 2014
hello to all staff of the Taschen publishing house that make this one of the best. while I was a student of art history I was tired of books with pictures in black and white, then came your books, colorful, super affordable with very interesting proposals, your books were the best books to study! :) Now I still always attentive to your books and continue to fill my shelves! Thank you.
ps: You should take a look at the work of Mr. Tom Tierney (he is world wide known as the king of Paperdolls) He deserved a book about his work!Check it out.
0 Comments to this entry
, , Spain

October 02, 2014
¡Qué suerte poder disfrutar de vuestros libros formato XL! Son adictivos para todo aquel amante del arte y de los buenos libros. Solo un "pequeño" inconveniente: en poco tiempo tanto arte XL me echa de mi propia casa por falta de espacio. Una auténtica delicia mis 2 últimas adquisiciones: Gustav Klimt y Miguel Ángel.
Gracias a Taschen ahora tengo 2 opciones si quiero recrearme hasta con el más mínimo detalle de la capilla sixtina: o me voy a Roma con andamio incluido, o me pongo en el regazo a mi "chiquitín" y a disfrutar de tan I-M-P-R-E-S-I-O-N-A-N-T-E libro/obra. Mi más sincera enhorabuena por 2 libros de tantísima calidad.
1 Comments to this entry
, , Spain

October 08, 2014
Gracias por tus comentarios Enrique!! Enhorabuena por tus adquisiciones, y me temo que tendrás que hacer más lugar porque las novedades de otoño son grandes y fantásticas!!!
, , United States

September 25, 2014
Good day,

Has Taschen considered adding a book about Bernard Rudofsky to its excellent Basic Architecture series?
1 Comments to this entry
, , Germany

October 02, 2014
Dear John,
Many thanks for your query - you may have noted that we have slowed down publishing new titles in this series, so for the next year we have only a couple of new releases planned. We thank you however, for your kind suggestion, we always appreciate our readers' input.
Best wishes, Marie
Page 1 2 3

4

5 6 7 8 9 10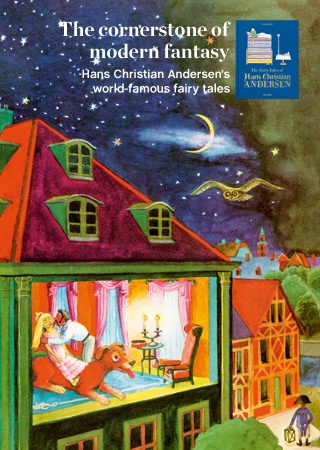 Give us feedback and let us know what you think about our books!