Guestbook

Page 1

2

3 4 5 6 7 8 9
, , Germany

April 27, 2015
Hallo Taschen!
Wie wärs mal mit einem Buch über den großartigen Illustrator Robert E. McGinnis?
0 Comments to this entry
, , Italy

April 17, 2015
Complimenti !
Il nuovo negozio di Milano è nitido, luminoso e arioso.

I libri sono al centro dello sguardo.
0 Comments to this entry
, , United States

April 16, 2015
I live in Boston and love travelling to New York to visit your store there. Have you ever considered a store in Boston? Or perhaps a pop up?

Also, when is the new spring/summer catalog being released?
0 Comments to this entry
, , United States

April 16, 2015
Dear Taschen,
I am baffled to learn that your sex editor is 63 years old (looks closer to 70)! Why on earth would she still be relevant? Wouldn't it make sense to find someone who can actually have sex? Its strange to me that you would have an old, horse faced lady representing this large part of your business. Can you clarify?
9 Comments to this entry
, , Germany

April 16, 2015
Good point! I've wondered the same thing.
, , Germany

April 16, 2015
Dear Kate and Geoff,
we're already looking forward to Dian's response on your not-so-kind post – in the meantime, would you be so kind as to show your own horse faces so that our expert readers around the world can make their own objective judgement?
Best, Florian
, , United States

April 16, 2015
I'm sure it will further shock and horrify all of you in the under-bridge troll community to know that 63 year olds are capable of full, rich and vigorous sex lives, though why my coital abilities would have any bearing on my editing and writing skills is a mystery. Reuel Golden doesn't play in a rock band, yet he somehow managed to edit a great Rolling Stones book. I agree with Florian, Kate. Let's see your lovely face and we'll judge whether you should be allowed the dubious pleasure of posting on our site.
, , Germany

April 17, 2015
Not so dear Kate and Geoff,
its my first day here at the Taschen website and after reading this entry - the first entry I've ever read here - from Kate - and the fact, that Geoff is thinking the same way... truely shocks me. In Germany we have a word for what I am feeling reading your words about Dian. Its "fremdschämen" and it means: [the feeling of shame on someone else's behalf; the feeling of shame for someone else who has done sth. embarrassing]. I want to let Dian know that such thinking is not what all people think. I have never seen you face - and its not important for me - and it shouldn't be so for anyone else. I've told my friend Karma about this behavior - one day they'll have a meet and greet.
greetings to Dian
Sabine
, , United Kingdom

April 17, 2015
Dear Sabine

I do hope your entry is ironic, or are you there to demonstrate the German lack of sense humour. Whatever Dian looks like, she's just great...
, , United States

April 23, 2015
How ironic that only employees responded. It's too bad the sex industry does put so much weight on how everyone looks and in this case it makes sense to question it regardless of what Geoff or Kate looks like. They did not choose to be a public figure pushing sex as Taschen/Dian does. Maybe Age/Karma is coming back around to Dian? Either way, it is not kind to say someone has a horse face even if it is true.
, , Swaziland

April 23, 2015
As they say Diane, it's time to throw the towel in.
, , United Kingdom

April 23, 2015
TEAM DIAN! I'm sure if the Taschen sexy book editor were male this discussion wouldn't even be happening.
, , United States

April 23, 2015
I started reading this thread and I am appalled. Personal attacks against an editor. Ageist, sexist comments, insults about an individual's appearance and so on.
What about Dian's books? Nothing!
The comments I have read just show the ignorance and small-mindedness of some people.
Whilst I support people's rights to express their views, I resent this type of demeaning and uncalled for comments.
This is a guest book. Personally, if guests were to misbehave in my house, I would ask them to leave. Please delete this thread, it is a waste of space. It brings nothing to the table. Taschen's books do.
, , United States

April 15, 2015
Dear Mr. Taschen and the contributors to the 2-volume Modern Art,

First, thank you for Modern Art--it's such a sympathetic, celebratory guided tour. Nice job.
2nd, a request--can you put together a retrospective of photographer Christopher Felver? He did tons of portraits of Beat writers, artists, and filmmakers. His book "Beat" is a good representation. It's not just portraits, but various ephemera (facscimile (sic?--ed.) reproduction of manuscripts, pictures of fliers for poetry readings, etc.). His "Beat" book makes me feel so good and inspired, and I love it when Taschen gets all literary.
One of these days, I'd like to get the William Blake prints for the Divine Comedy. I am, after all, the Literary Affairs Desk.

Ciao!
Joseph Serra
CEO & founder, Literary Affairs Desk
0 Comments to this entry
, , Netherlands

April 08, 2015
Any idea when the Pirelli CE will be available?
1 Comments to this entry
, , Germany

April 13, 2015
Dear Eric,
please write a quick message to our Customer Care Team at contact-nl@taschen.com. We are happy to keep you updated about this title via email.
Best wishes,
Marie Fanger
, , Croatia

April 07, 2015
Hy, is there any plan to publishing Complete works form Salvador Dali?
Best
1 Comments to this entry
, , Germany

April 27, 2015
Dear Tomislav Novoselec,
thank you for your suggestion.We have the book "Dalí. The Paintings" in our program which collects all his paintings and many of his drawings and other artwork. At the moment there are no plans to publish 'complete works'.
Best wishes,
Marie Fanger
, , New Zealand

April 04, 2015
Can we please have a reprint of Gustav Klimt, Complete Paintings, it was a hardcover 676 pages, plus boxed BIG PLEASE
1 Comments to this entry
, , Germany

April 16, 2015
Dear Corinna,
Good news for you. We are actually reprinting the English version of our xl sized Klimt book.
Best regards,
Frank
, , United States

March 19, 2015
This years marks the 100 year anniversary of Frank Sinatra's birth. Any plans for a book on him?
3 Comments to this entry
, , Germany

March 20, 2015
Dear Doug,
Thanks for pointing that out, we do indeed have something in the (that) pipeline, please stay tuned!
Best wishes,
Florian
, , United States

March 20, 2015
Excellent! I will look forward to that book!! Thank you!
, , United Kingdom

April 17, 2015
Excellent, shall we expect this a few years after the Centenary a la Stones book?
, , Germany

March 19, 2015
Liebes Taschen-Team,

eure Serie "Portrait of a City" ist grandios, und zwar jedes einzelne Werk!

Ich würde gerne wissen, ob ein neues "Portrait of a City" in Planung ist (falls ihr das verraten dürft). Bspw.: San Francisco, Moskau, Rom, Venedig, etc.

Außerdem ein kleiner Vorschlag: falls ihr tatsächlich nochmal ein PoC-Werk veröffentlicht, wäre es eventuell interessant, eine große Karte abzudrucken mit einzelnen Sektoren, und bei den Bildern immer den Sektor anzufügen - so weiß der Leser wo das entsprechende Bild ungefähr entstanden ist.

Beste Grüße,
Michael Schepens
1 Comments to this entry
, , Germany

March 20, 2015
Lieber Herr Schepens,
vielen Dank für Ihre freundliche Nachricht und den wirklich schönen Vorschlag mit der Karte — leider wäre ein Verzeichnen aller Aufnahmen für uns wohl aufwandtechnisch nicht zu leisten, da oftmals der Ort unklar ist!
Wir arbeiten übrigens an ein bis zwei weiteren Zielen, aber noch in so früher Phase, dass wir diese einstweilen besser noch für uns behalten!
Beste Grüße,
Florian
Page 1

2

3 4 5 6 7 8 9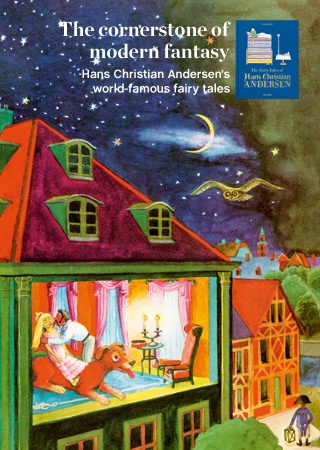 Give us feedback and let us know what you think about our books!