Guestbook

Page 1 2 3 4 5 6 7 8 9 10 11

12
, , Belgium

November 01, 2013
I'm a great fan of Taschen. Buying a Taschen book is buying art.

I regret that I missed the Michael Mann book. Will there be a new edition of a new project about Michael Mann?
!
1 Comments to this entry
, , Germany

November 02, 2013
Dear Gerard,
sorry you have missed our Michael Mann book – maybe we can bring it back one day! In the meantime, perhaps you will be into our title "Film Noir. TASCHEN's 100 All-Time Favorite Movies", due for release next spring.
Best wishes,
Florian
, , France

November 01, 2013
Hi Taschen,

A couple years ago there were some rumors about an Annie Leibovitz monography... What happened to this project ?

Cordially,
2 Comments to this entry
, , South Africa

November 01, 2013
Guys,was happy to get this PLEATS please,but to my dissappointment that the smell does not last at all,I don`t know wherether the problem is with me
, , Germany

November 02, 2013
Bonjour C.D.,
stay tuned, we're actually soon printing it…
Best wishes,
Florian
, , Belgium

October 30, 2013
A couple of months ago i bought Julius Shulman. Modernism Rediscovered, the edition from 2009 with 416 pages. The new edition will have 576 pages. Is it possible to give some information about the differences? Thank you
1 Comments to this entry
, , Germany

October 30, 2013
Hi Matt,
our new edition features even more masterpieces from Julius Shulman's archive – around 50 projects have been added compared to the 2009 edition. Feel free to contact me at j.kempe(at)taschen.com for more detailed information.
All best,
Jascha
, , Argentina

October 30, 2013
Hi Florian, I hate to insist upon this but I bought and want the cased edition of Euclids elements. Not the plurilingual new edition. Is the cased version the one you mean ? (As you can see, I really value your work)
Thanks in advance for your reply.
1 Comments to this entry
, , Argentina

November 04, 2013
Anyone there? Can´t I get a confirmation that the cased edition of Euclid's elements (the $59.99 one) is due for reprint?

Thanks in advance, F.-
, , Netherlands

October 29, 2013
Dear Taschen team,
I red in the last Taschen magazine about the price of Taschen books on the antiquarian online market, the price of the 'Soutine' bookset was risen to $ 3250,-.
However, looking at several major antiquarian sites show prices that don't get any higher than $ 250,-. Could you please explain this difference?
1 Comments to this entry
, , Germany

October 29, 2013
Dear B van den Broek,

many thanks for your question, you are not alone with this query. As stated on the magazine page, the research we did for our magazine took place during the month of August, and we consulted Amazon, AbeBooks, eBay, and ZVAB.
All prices were given by average, under condition the books were new – the used book market can be quite dynamic globally (although the example you are reporting is quite extreme, of course)!
Best wishes,
Florian
, , Germany

October 28, 2013
Liebes Taschen-Team,

soeben kam mir die spontane Idee, ein schönes Werk über "Klassiker" der Fernsehserien zu verlegen.

Ein Werk, welches eventuell die Anfänge des Fernsehens/Fernsehers aufzeigt, mit anschließender Betrachtung großartiger Serien. Beispielsweise: The Honeymooners, Flintstones, Jetsons, Addams Family, Munsters, Scooby Doo, A-Team, MacGyver, Matlock, CSI, Bonanza, Dr. Quincy, Columbo und alle anderen "merkenswerten" Programme.

Dabei werden dann auch die jeweiligen Hintergründe der Serien beschrieben, ebenso wie die Schauspieler, Resonanz, Charakterbeschreibung und ganz Taschen-Like natürlich ein paar tolle Bilder.

Sonst bleibt mir nur noch ein großes: weiter so :-)!

Beste Grüße, Michael
1 Comments to this entry
, , Germany

October 29, 2013
Lieber Michael,
vielen Dank für den tollen Vorschlag, wir arbeiten da bereits an etwas Spannendem für Sie…
Mehr 2014!
Beste Grüße,
Florian
, , Argentina

October 28, 2013
Congratulations on reshaping the book market in the digital era.

I have a question for you: Recently I have bought a copy of Euclids elements on Amazon. They are delayed in the delivery and I was wondering if there were any problems with that book. Is it out of print? I wolud really hate not to have in my bookshelf.
Cheers and keep the good work!
1 Comments to this entry
, , Germany

October 29, 2013
Dear Federico,
many thanks for the warm words about Euclid! The book has currently been reprinted, it can only be a matter of a few weeks until you will receive your copy.
Best wishes,
Florian
Page 1 2 3 4 5 6 7 8 9 10 11

12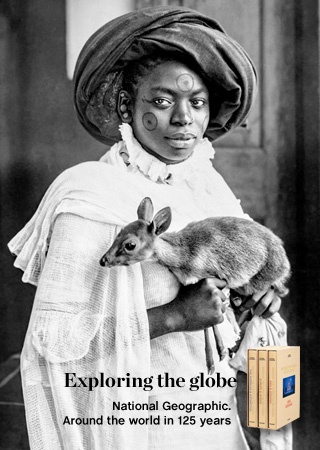 Give us feedback and let us know what you think about our books!