Guestbook

Page 1 2 3 4 5 6 7 8 9 10 11

12
, , France

November 01, 2013
Hi Taschen,

A couple years ago there were some rumors about an Annie Leibovitz monography... What happened to this project ?

Cordially,
2 Comments to this entry
, , South Africa

November 01, 2013
Guys,was happy to get this PLEATS please,but to my dissappointment that the smell does not last at all,I don`t know wherether the problem is with me
, , Germany

November 02, 2013
Bonjour C.D.,
stay tuned, we're actually soon printing it…
Best wishes,
Florian
, , Belgium

October 30, 2013
A couple of months ago i bought Julius Shulman. Modernism Rediscovered, the edition from 2009 with 416 pages. The new edition will have 576 pages. Is it possible to give some information about the differences? Thank you
1 Comments to this entry
, , Germany

October 30, 2013
Hi Matt,
our new edition features even more masterpieces from Julius Shulman's archive – around 50 projects have been added compared to the 2009 edition. Feel free to contact me at j.kempe(at)taschen.com for more detailed information.
All best,
Jascha
, , Argentina

October 30, 2013
Hi Florian, I hate to insist upon this but I bought and want the cased edition of Euclids elements. Not the plurilingual new edition. Is the cased version the one you mean ? (As you can see, I really value your work)
Thanks in advance for your reply.
1 Comments to this entry
, , Argentina

November 04, 2013
Anyone there? Can´t I get a confirmation that the cased edition of Euclid's elements (the $59.99 one) is due for reprint?

Thanks in advance, F.-
, , Netherlands

October 29, 2013
Dear Taschen team,
I red in the last Taschen magazine about the price of Taschen books on the antiquarian online market, the price of the 'Soutine' bookset was risen to $ 3250,-.
However, looking at several major antiquarian sites show prices that don't get any higher than $ 250,-. Could you please explain this difference?
1 Comments to this entry
, , Germany

October 29, 2013
Dear B van den Broek,

many thanks for your question, you are not alone with this query. As stated on the magazine page, the research we did for our magazine took place during the month of August, and we consulted Amazon, AbeBooks, eBay, and ZVAB.
All prices were given by average, under condition the books were new – the used book market can be quite dynamic globally (although the example you are reporting is quite extreme, of course)!
Best wishes,
Florian
, , Germany

October 28, 2013
Liebes Taschen-Team,

soeben kam mir die spontane Idee, ein schönes Werk über "Klassiker" der Fernsehserien zu verlegen.

Ein Werk, welches eventuell die Anfänge des Fernsehens/Fernsehers aufzeigt, mit anschließender Betrachtung großartiger Serien. Beispielsweise: The Honeymooners, Flintstones, Jetsons, Addams Family, Munsters, Scooby Doo, A-Team, MacGyver, Matlock, CSI, Bonanza, Dr. Quincy, Columbo und alle anderen "merkenswerten" Programme.

Dabei werden dann auch die jeweiligen Hintergründe der Serien beschrieben, ebenso wie die Schauspieler, Resonanz, Charakterbeschreibung und ganz Taschen-Like natürlich ein paar tolle Bilder.

Sonst bleibt mir nur noch ein großes: weiter so :-)!

Beste Grüße, Michael
1 Comments to this entry
, , Germany

October 29, 2013
Lieber Michael,
vielen Dank für den tollen Vorschlag, wir arbeiten da bereits an etwas Spannendem für Sie…
Mehr 2014!
Beste Grüße,
Florian
, , Argentina

October 28, 2013
Congratulations on reshaping the book market in the digital era.

I have a question for you: Recently I have bought a copy of Euclids elements on Amazon. They are delayed in the delivery and I was wondering if there were any problems with that book. Is it out of print? I wolud really hate not to have in my bookshelf.
Cheers and keep the good work!
1 Comments to this entry
, , Germany

October 29, 2013
Dear Federico,
many thanks for the warm words about Euclid! The book has currently been reprinted, it can only be a matter of a few weeks until you will receive your copy.
Best wishes,
Florian
, , Spain

October 24, 2013
I love Taschen books. Get home and sit and read, or see, one of the Taschen's I have is one of the best things people can do in their day to day.

Thanks for your work.
Probably, life is better when you can do this, and certainly those books, more or less, bigger or smaller, each person according to his abilities and interests, became today a curious but exact thermometer that indicates how we feel, how we breathe. Because when weeks go by, and you can't sit and watch a bit this book you bought, maybe there is something to change, or perhaps to fix.

Yesterday, seeing my collection, one moment I wondered what authors or personalities or artistic conceptions may shine in new volumes placed next to my books. Like everyone, a lot of names, themes or ways came up in my head.

- David Lynch. USA Filmmaker. When a large volume about one of the most famous "visual" film directors?
- Wong-Kar Wai. Chinese Filmmaker. Another world famous director loved worldwide for the quality of his films and his outstanding visual component.
- Christopher Doyle. Australian Photographer. His images are truly stunning, sublime. He worked with a lot of acclaimed filmmakers too, lauded worldwide, author of valued books of photographs and visual experiences with other publishers
- Jean-Michel Jarre. French Musician. The musician that had done the audio visual performances and megalomaniacs largest in the world, using cities or historical monuments as arenas or screens, attracting millions of people in an evening session only.
- Michelangelo Antonioni. Italian Filmmaker. When a larger volume than the little book already published in Taschen?
- Kandinsky. I've always missed Kandinsky stunning book from my Taschen collection. Why not?
- Norman Foster. English Architect. One of the most acclaimed architects worldwide. I'm still waiting a book with his best works.

Will I get to add to my Taschen collection one of these books someday?
1 Comments to this entry
, , Germany

October 25, 2013
Dear Víctor,
many thanks to you as well for your kind comments, and your dedication to our cause! :)
We will certainly consider your list of proposals (we do like all these artists, and great choice to start with David Lynch of course), and you will notice that their work keeps showing up in our books even if we can't pull off entire monographs on all of them! Anyway, stay tuned and many happy moments as well in the future with your hopefully growing TASCHEN collection!
Best wishes,
Florian
, , Germany

October 24, 2013
Lob: Blättere seit Monaten unentwegt in meinen Wright-Bänden, eine Welt hat sich für mich eröffnet. Das horizontfüllende Format, ein Fest. Danke für diese Schätze. Ebenso für Richard Neutra, Case Study Houses, Domus und All-American Ads. Nicht endende Inspirationen. Großartig! Das 3-Band Werk zu Julius Shulman habe ich schon im Blick.

Kritik: Etwas enttäuscht war ich nur von der "Arts & Architecture"-Sammlung. Warum für die Bildwiedergabe ungeeignetes raues, ungestrichenes Papier? Warum nicht auf gestrichenem Papier und zu Bänden gebunden, wie die Domus-Reihe? Trotz der Schuber hinterlässt das Ganze einen leicht minderwertigen Eindruck. Wann werden die Jahrgänge 1955–67 veröffentlicht?

Anregung: ein Bildband über Paleo-Art mit z.B. so genialen Imaginisten wie John Sibbick, Douglas Henderson etc.. Ein qualitatives, gut selektiertes Werk gibt es nämlich nicht.

Beste Grüße und weiter so
Frederik
3 Comments to this entry
, , Germany

October 24, 2013
Auf Seite 137 und 138 des Bandes "Wright 1917-1942" ist übrigens ein Setzfehler passiert. Der französische Text fehlt, dafür ist der Englische und Deutsche doppelt abgedruckt, wobei der Deutsche mitten im Satz abbricht, unvollständig ist.
, , Germany

October 25, 2013
Lieber Frederik,
vielen Dank für die tollen ausführlichen Kommentare! Wir freuen uns über das Lob (es kommen auch 2014 weitere tolle Bände und Überraschungen zur Modernen Architektur) nehmen uns die Kritik zu Herzen – wir hoffen, dass die bald erscheinende Neuauflage von "A&A" dann mehr nach Ihrem Geschmack sein wird!
Beste Grüße,
Florian
, , Germany

October 25, 2013
Es bleibt spannend. Freue mich auf weitere Architektur-Titel und vielen Dank für Ihre Antwort. Beste Grüße Frederik
Page 1 2 3 4 5 6 7 8 9 10 11

12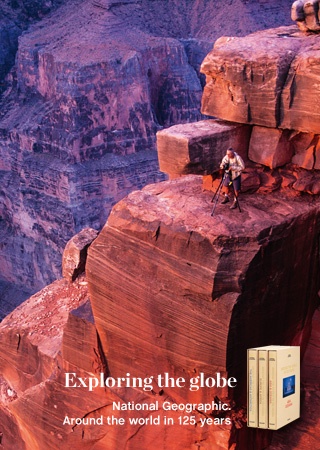 Give us feedback and let us know what you think about our books!