Guestbook

Page 1 2 3 4 5 6 7 8 9 10

11
, , Brazil

March 10, 2014
Tenho Vários livros da Taschen, sou um apaixonado por arte, principalmente a arte do renascimento. gostaria que a Taschen lançasse um livro mais abrangente sobre o renascimento.
1 Comments to this entry
, , Germany

March 11, 2014
Caro Fábio,
Muito obrigada pela sua excelente proposta!
Cordiais saudações, Mahros
, , France

March 06, 2014
J'ai reçu en parfait état l'edition collector de pinxit de mark ryden, que dire à part sublime tant pour le contenu que pour la qualité du livre, merci pour l'envoi rapide et l'emballage soigné. Vincent.
0 Comments to this entry
, , United Kingdom

March 05, 2014
Is there a release date and price for the new 2001 Stanley Kubrick book?
5 Comments to this entry
, , Germany

March 06, 2014
Dear Doug,
many thanks for checking in on 2001. We're printing soon (we hope there will be quite a few nice surprises in stock for all Kubrick/Sci-Fi-fans and collectors) and aim for a late April release – information on print run, pricing, and availabilities here on our website very shortly! Best wishes,
Florian
, , United Kingdom

March 06, 2014
I am so excited over this book speaking as a life-long 2001 fan!
, , United Kingdom

March 10, 2014
Excited for this release!
, , United Kingdom

March 19, 2014
Will this 2001 book be published as a Collector's Edition also?
, , Germany

March 20, 2014
Dear Mark,
Thanks for your request.
There will be indeed two special editions of the book that come with an art print. If you want to be one of the first who are informed once these editions can be ordered, please write to my colleagues at collectors@taschen.com
Best,
Kathrin
, , Italy

March 04, 2014
It would be nice to edit a catalog of Nestor Martìn Fernandez de La Torre, a painter of Gran Canaria, Spain (1887/1938)THANK'S!
1 Comments to this entry
, , Germany

March 05, 2014
Dear Elena,
Thank you very much for your proposal. We'll have a close look at hist work. Best wishes, Petra
, , United States

March 03, 2014
What does Klotz mean. Is this a different kind of publishing than the regular editions?
1 Comments to this entry
, , Germany

March 05, 2014
Dear Herman,
Klotz ("brick") is our loving nickname for a series of small and bricklike books. These titles share a similar format (most of them are 5.5 x 7.7 in. / 14 x 19.5 cm in size, with around 500-800 pages), the topics range from "1000 Tattoos" to the works of Salvador Dalí and Claude Monet.
All best,
Jascha
, , Argentina

March 03, 2014
Soy fanático de sus libros y prácticamente todos los libros de arte que tengo son de Taschen. Me permitieron profundizar en artistas que ya conocía y descubrir muchos otros. Estoy interesado especialmente en los libros de ilustraciones como los Ilustration Now y me parecieron maravillosos las ediciones de cuentos clásicos ilustrados que realizaron como Cuentos de los Hermanos Grimm por los cuales pude descubrir a Kay Nielsen del cual me gustaría ver en el futuro alguna edición con sus ilustraciones completas ya que lo considero uno de los mejores ilustradores de la historia.
Los felicito y espero que sigan por siempre editando libros de calidad como los que han hecho hasta ahora.
Muchas Gracias
1 Comments to this entry
, , Spain

March 11, 2014
¡Muchas gracias, Gustavo! Esperamos que sigas disfrutando de nuestras ediciones. ¡Saludos!
Page 1 2 3 4 5 6 7 8 9 10

11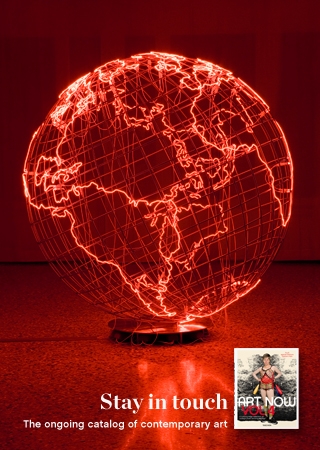 Give us feedback and let us know what you think about our books!