Sexy Books
Hardcover, relief debossed cover, gilded edges, 10.9 x 9.5 in., 320 pages
$ 69.99
Images from the Michael Stokes collection reveal a side of World War II never before made public—young Allied soldiers discharging tension in boisterous, naked play.

Hardcover with 25 fold-outs, 6 vols. in box, 7.0 x 9.8 in., 1910 pages
New edition, only
$ 150
Original edition
$ 1,300
The life and times of Hugh M. Hefner. An illustrated autobiography with highlights from Playboy's first 25 years

Hardcover with DVD, 8.9 x 11.8 in., 288 pages
$ 39.99
The photographic companion to Richard Kern's widely popular Vice TV show, Shot By Kern, features 300 photos of amateur models from 18 countries, with an original hour long video

Hardcover, 6.7 x 8.5 in., 736 pages
$ 29.99
They'll always be there for you: A new pin-up to brighten your every day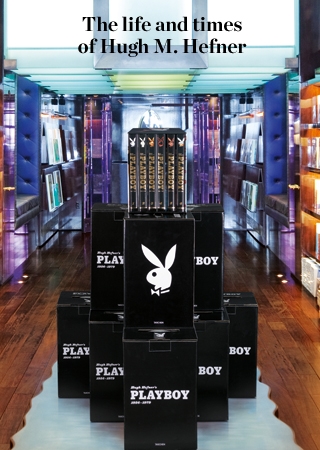 Editor in charge
Dian Hanson produced a variety of men's magazines from 1976 to 2001, including Juggs, Outlaw Biker and Leg Show, before becoming TASCHEN's Sexy Book editor. Her 60+ books for TASCHEN include The Art of Pin-up and Psychedelic Sex. She lives in Los Angeles.