Pop Culture
New!
Hardcover, clothbound, 2 vols., 13.5 x 17.3 in., 708 pages
$ 200
A world premiere in full, glorious color, this is the first complete reproduction of all 549 episodes of Little Nemo, Winsor McCay's masterful comic creation that inspired artists from Robert Crumb to Federico Fellini. In the companion volume, art historian Alexander Braun provides the most comprehensive, illustrated study to-date on McCay's pioneering dream narrative.

"The key to McCay's magical world, missing until now, even in the artist's native America."
—Timur Vermes

New!
Hardcover with fold-out, ribbon bookmark, and four-foot accordion-fold timeline, 11.4 x 15.6 in., 712 pages
$ 200
A Hulk-sized tome spanning eight decades of the heroic rise of Marvel as it magically mutated from 1939's four-color upstart to a 1960s pop-culture dynamo to current Hollywood heavy hitter. With essays by comics historian Roy Thomas and a huge fold-out timeline that chronicles the entire Marvel history

New!
Hardcover, clothbound with jacket, ribbon bookmark, 11.4 x 15.6 in., 546 pages
$ 200
One big slice of cheesecake, brought to you by Dian Hanson. This extra-large, extra-lush Collector's Edition offers the most complete compendium of pin-up artists ever compiled, with a special showcase of Gil Elvgren, George Petty, and Alberto Vargas.

New!
Hardcover, clothbound, with fold-out, 8.5 x 13.4 in., 162 pages
$ 49.99
lllustrator Robert Nippoldt and film critic Daniel Kothenschulte team up to pay homage to the golden era of Tinseltown, when silent films became talking pictures, stars got even more glamorous, directors more megalomaniac, and politicians and the mob hankered after just one piece of the dazzling action.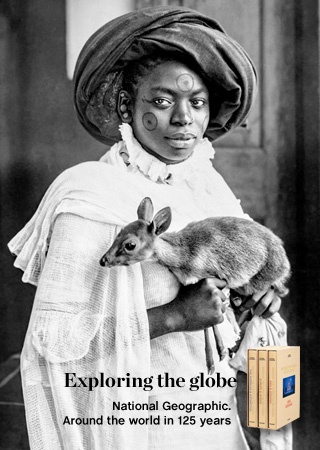 Editors in charge
| | |
| --- | --- |
| | Cultural anthropologist and graphic design historian Jim Heimann is Executive Editor for TASCHEN America, and author of numerous books on architecture, pop culture, and the history of the West Coast, Los Angeles, and Hollywood. His unrivaled private collection of ephemera has been featured in museum exhibitions around the world and in dozens of books. |
| | Julius Wiedemann studied graphic design and marketing, and was an art editor for digital and design magazines in Tokyo. His many TASCHEN titles include Illustration Now!, Logo Design, Jazz Covers and Information Graphics. |
| | Nina Wiener studied literature and art history at Vassar College in New York before falling in love with making books. Since 2002 she has edited dozens of titles for TASCHEN, including Walton Ford's Pancha Tantra, Norman Mailer's MoonFire, and Lawrence Schiller's Marilyn & Me. |