Photography
New!
Hardcover, 3 vols. in slipcase, 11.0 x 15.4 in., 1468 pages
$ 499
Exploring the globe since 1888: a journey through time with the world's favorite magazine. Each slipcase turns into a bookstand. 
Limited edition of 125,000 copies worldwide

Flexicover in slipcase and poster, 10.4 x 10.4 in., 704 pages
New edition, only
$ 69.99
Original edition
$ 700
The enigmatic and genre-defying work of Inez van Lamsweerde and Vinoodh Matadin. Standard TASCHEN edition - comes with a sheet of stickers so you can personalize your cover!

Hardcover book set with poster, sticker, and various goodies, 9.8 x 8.1 in., 176 pages
$ 59.99
Je t'aime...moi non plus: the Jane Birkin and Serge Gainsbourg family album

Hardcover, 9.2 x 13.4 in., 770 pages
New edition, only
$ 69.99
Original edition
$ 1,900
Journey into the world of Peter Beard

Hardcover with 17 fold-outs, 9.6 x 14.0 in., 520 pages
$ 69.99
Stunning black and white photographs from the GENESIS project arranged in five chapters geographically: Planet South, Sanctuaries, Africa, Northern Spaces, Amazonia and Pantanal

New!
eBook for iPad, 429 pages
$ 16.99
The sights and sounds of American jazz: Claxton's photographs of legendary jazz musicians. iPad version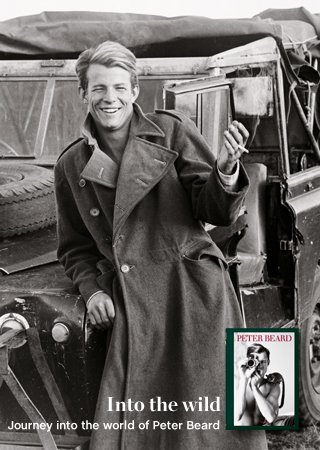 Editors in charge
| | |
| --- | --- |
| | Alison Castle received a BA in philosophy from Columbia University and an MA in photography and film from New York University (NYU/International Center of Photography masters program). She is the editor of titles on photography, film, and design, including Some Like it Hot, The Stanley Kubrick Archives, Linda McCartney: Life in Photographs, and Marc Newson: Works. |
| | Reuel Golden graduated in politics from the University of Sussex, England, and is the former editor of the British Journal of Photography and executive editor at Photo District News. He has edited various titles for TASCHEN including Her Majesty, Harry Benson: The Beatles, and the New York and London editions of the Portrait of a City series. |
| | Simone Philippi studied art history in Bochum and Cologne, gaining her MA in 1989 and her doctorate in 2005. Working for TASCHEN as an editor since 1992, she has published numerous titles on photography, fashion, art and design. |