Photography
Hardcover in clamshell box, 12.3 x 17.3 in., 340 pages
$ 750
Hello, gorgeous! On the set, on the road, and in the studio, photographers Steve Schapiro and Lawrence Schiller capture the darling of Broadway as her Hollywood star rises. Featuring over 100 never-before-published pictures.
Limited edition of 1,000 numbered copies, each signed by Steve Schapiro and Lawrence Schiller.

New
Hardcover, 11.8 x 11.8 in., 400 pages
$ 69.99
Over 260 images from Darren Almond's moonlit landscape series. From the Yosemite National Park to Japanese seashores and English meadows, this is a breathtakingly beautiful, nocturnal journey around the globe, echoing with ideas of time, nature, and fragility. With an introduction by Sheena Wagstaff and an essay by Brian Dillon.

"With long exposures, you can never see what you are shooting. But you are giving the landscape longer to express itself." —Darren Almond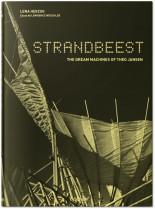 New
Hardcover with 3 fold-outs, 9.8 x 13.8 in., 328 pages
$ 59.99
Plastic tubing and lemonade bottles become fully mobile structures, designed to move, and even survive, on their own. Lena Herzog captures the uncanny sculpture-creatures of Theo Jansen.

Hardcover with 17 fold-outs, 9.6 x 14.0 in., 520 pages
$ 69.99
Stunning black and white photographs from the GENESIS project arranged in five chapters geographically: Planet South, Sanctuaries, Africa, Northern Spaces, Amazonia and Pantanal

Hardcover, 9.8 x 13.4 in., 540 pages
$ 69.99
The most extensive monograph yet on the most popular of Parisian photographers, compiled by Doisneau's long-time friend and TASCHEN author Jean Claude Gautrand, with unlimited access to the photographer's extensive archives. Features more than 400 images, including lesser-known work outside of Paris, and a special preface by Doisneau's daughters Francine Deroudille and Annette Doisneau.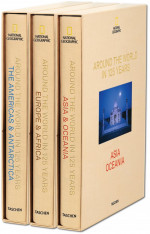 Hardcover, 3 vols. in slipcase, 11.0 x 15.4 in., 1404 pages
$ 499
Exploring the globe since 1888: a journey through time with the world's favorite magazine. Each slipcase turns into a bookstand. Limited edition of 125,000 copies worldwide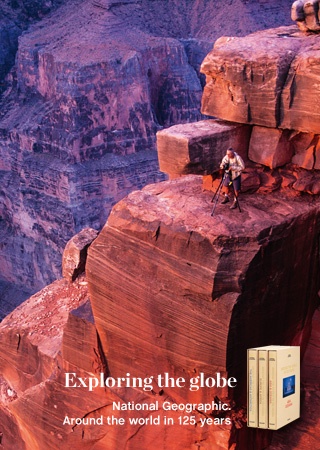 Editors in charge
| | |
| --- | --- |
| | Alison Castle received a BA in philosophy from Columbia University and an MA in photography and film from New York University (NYU/International Center of Photography masters program). She is the editor of titles on photography, film, and design, including Some Like it Hot, The Stanley Kubrick Archives, Linda McCartney: Life in Photographs, and Marc Newson: Works. |
| | Reuel Golden graduated in politics from the University of Sussex, UK, and is the former editor of the British Journal of Photography. He has edited various titles for TASCHEN including Her Majesty, Harry Benson: The Beatles, Age of Innocence: Football in the 1970s, and the New York and London editions of the Portrait of a City series. |
| | Simone Philippi studied art history in Bochum and Cologne, gaining her MA in 1989 and her doctorate in 2005. Working for TASCHEN as an editor since 1992, she has published numerous titles on photography, fashion, art and design. |