Frans Lanting. LIFE - See also
Page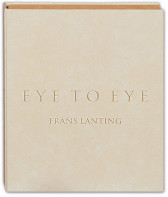 Hardcover in clamshell box with print, 10.4 x 12.9 in., 252 pages,
$ 700
Lanting's first personal portfolio. Limited Edition of 1,500 copies, each including a signed cibachrome print signed by Frans Lanting

New!
Hardcover, 3 vols. in slipcase, 11.0 x 15.4 in., 1468 pages,
$ 499
Exploring the globe since 1888: a journey through time with the world's favorite magazine. Limited edition of 125,000 copies worldwide

Hardcover, 10.3 x 13.0 in., 252 pages,
$ 39.99
Beauty of the beasts: Frans Lanting's vibrant tribute to the Old Africa of Okavango

Hardcover, 9.8 x 12.2 in., 256 pages,
$ 19.99
Where the wild things are. From South America to Africa, up close with rainforest flora and fauna

Diary with plastic cover and spiral binding, 6.9 x 8.7 in., 124 pages,
$ 15.99
The perfect diary for the year you make it happen. TASCHEN Diary Lanting 2014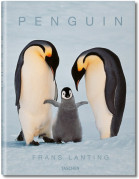 Hardcover, 8.9 x 11.8 in., 168 pages,
$ 14.99
At the end of the world - on ice with Frans Lanting. Intense, intimate encounters with penguins

Wall calendar, softcover, 11.8 x 11.8 in., 24 pages,
$ 13.99
The perfect wall calendar for the year you make it happen. Frans Lanting, African Wildlife 2014

Page
"
Life
offers a stunning collection of wildlife photographer Frans Lanting's finest work. Here, he reveals the hidden beauty of life on earth, in all its curious forms, from microbes to vast geological formations and many things in between. The result is a truly fascinating volume, which is not only an informative piece, but a spectacular work of art in its own right."
— Image, Dublin, Ireland