Behind Beatlemania
Art Edition A, No. 1–100
Limited to 100 copies
Each numbered and signed by Harry Benson
Coming with the gelatin silver print George V Hotel Suite, Paris 1964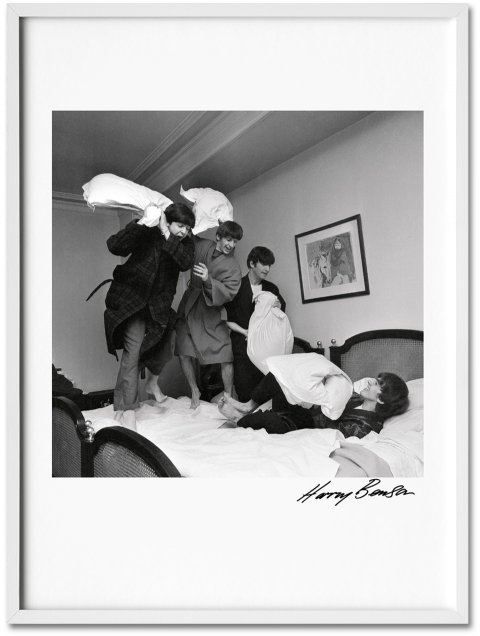 Art Edition A, No. 1–100
George V Hotel Suite
, Paris 1964
Gelatin silver print
45 x 34,5 cm / 18 x 13.2 in.
(Frame not included)
Also available in a second Art Edition (No. 101–200) with an alternative print.
"You can expect a Beatlemania-style clamour in bookshops. Shrieking and fainting is, of course, optional."
— Shortlist, London, United Kingdom
Harry Benson. The Beatles
Hardcover in clamshell box, 12.3 x 17.3 in., 272 pages


$ 1,000



Behind Beatlemania. Limited edition of 1,764 copies, signed by Harry Benson

Coming soon

Kishin Shinoyama. John Lennon & Yoko Ono. Double Fantasy
Hardcover, 12.3 x 17.3 in., 174 pages


$ 700



Kishin Shinoyama's widely unseen portrait series of John Lennon and Yoko Ono, shot at Ono's request for the cover of the couple's 1980 album, Double Fantasy. With exceptional access to the couple's private apartment, Shinoyama immortalizes this iconic couple at a decisive moment in their personal and creative relationship, and just three months before Lennon's untimely death.
Limited edition of 1,730 copies, signed by Yoko Ono and Kishin Shinoyama.