Two artists, one vision
The enigmatic and genre-defying work of Inez van Lamsweerde and Vinoodh Matadin
Art Edition limited to 100 signed and numbered copies, each with the two pigment prints by Inez van Lamsweerde and Vinoodh Matadin.

Art Edition B - No. 101-200
Me Kissing Vinoodh (Lovingly)
, 1999, and
Me Kissing Vinoodh (Eternally) - Lanvin Homme Campaign
, 2010
Pigment prints
24.3 x 31.2 cm / 9.6 x 12.3 in. (image), 34.5 x 45 cm / 13.6 x 17.7 in. (sheet)
(Frame not included)
Also included:
Two-volume retrospective with 666 photographs of "pretty much everything" that the photographers have been working on for over two decades
Additional reader with interviews and texts about the photographic œuvre of Inez van Lamsweerde and Vinoodh Matadin
Entire set designed by the artists' longtime collaborators M/M (Paris) and includes original silkscreened poster, origami-folded over the top corner of the slipcase
The prints are enclosed in a bespoke portfolio with original M/M (Paris) graphic and black ribbon ties.
Also available in another Art Edition (No. 1-100) with alternative prints.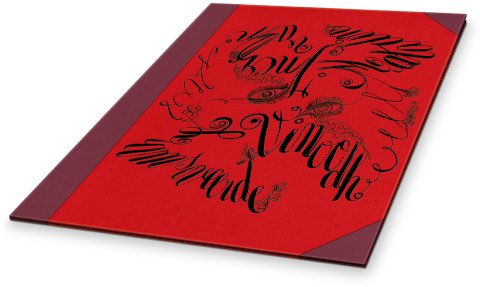 "It's safe to say that Inez van Lamsweerde/Vinoodh Matadin:
Pretty Much Everything
is the most ambitious of TASCHEN's new releases. A sprawling three volume set of over 900 pages of photographs and works from the portfolio of famed art and fashion photography duo Inez van Lamsweerde and Vinoodh Matadin."
— dreaminggenius.com, United Kingdom
Inez van Lamsweerde/Vinoodh Matadin. Pretty Much Everything
Hardcover, 3 vols. in slipcase and poster, 12.2 x 12.2 in., 984 pages,

$ 1,000



Two artists, one vision. Limited edition of 1,000 copies

Inez van Lamsweerde/Vinoodh Matadin, Art Edition A
Hardcover, 3 vols. in slipcase with poster and 2 prints in portfolio, 12.2 x 12.2 in., 984 pages,

$ 4,500



Two artists, one vision. Limited edition of 100 copies