The Man from La Mancha
An in-depth exploration of Almodóvar's complete œuvre
The leather-bound Art Edition is limited to 500 signed and numbered copies, each with the original digital C-print Penélope, as Marilyn (2008), photographed and signed by Pedro Almodóvar.
The book comes in a silkscreened box.
Special bonus: each bookcontains an original film strip from a copy of Volver (2006) supplied by Pedro Almodóvar.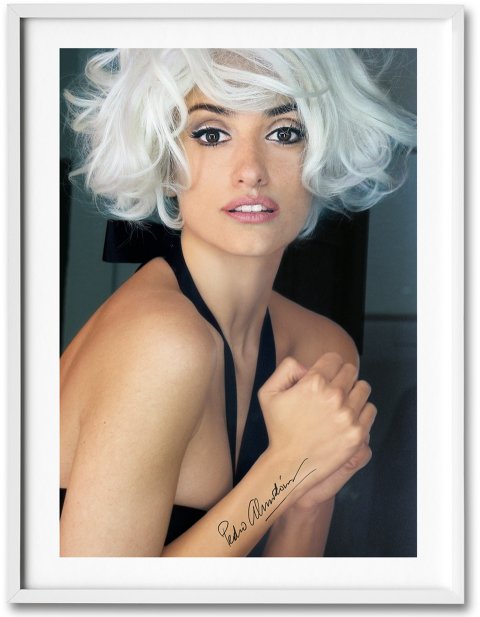 Art Edition - No. 1-500
Penélope, as Marilyn
, 2008, photographed by Pedro Almodóvar
37.2 x 26.9 cm (14.6 x 10.6 in.)
(Frame not included)
"
The Pedro Almodovar Archives
pores over the maverick director's sexy, campy oeuvre with 600 plus previously unpublished photos, on-set diaries, and, of course, plenty of foxy muse Penelope Cruz."
— Marie Claire, New York, United States
The Pedro Almodóvar Archives
Hardcover with film strip, 16.2 x 11.8 in., 410 pages,

$ 200





The Man from La Mancha. An in-depth exploration of Almodóvar's complete œuvre