Collector's Editions
Hardcover in clamshell box, 19.7 x 19.7 in., 518 pages
$ 5,000
Limited Collector's Edition of 1,150 copies (No. 451-1,600), all numbered and signed by the band members of the Rolling Stones.
Produced in collaboration with the band, this SUMO sized book charts the Stones' remarkable history and outrageously cool lifestyle. With one-of-a-kind archival access, it features over 500 pages of incredible images, illustrations, and a foreword written by President Bill Clinton.

Hardcover, Swiss binding, Japanese cloth, in metallic slipcase, 12.7 x 16.4 in., 456 pages
$ 700
Mario Testino selects his finest male portraiture from the past thirty years. As costume, gender play, photojournalism, tradition, and fashion collide, this Eden of male allure is testimony both to Testino's unfailing eye for immediacy and elegance, and to the evolution of male self-expression.

Limited edition of 1,000 numbered copies, each signed by Mario Testino, bound in Japanese cloth, and delivered in a metal slipcase.

New
Hardcover in clamshell box, cloth-bound, 12.3 x 17.3 in., 174 pages
$ 700
Kishin Shinoyama's widely unseen portrait series of John Lennon and Yoko Ono, shot at Ono's request for the cover of the couple's 1980 album, Double Fantasy. With exceptional access to the couple's private apartment, Shinoyama immortalizes this iconic couple at a decisive moment in their personal and creative relationship, and just three months before Lennon's untimely death.

Limited edition of 1,730 numbered copies, signed by Yoko Ono and Kishin Shinoyama.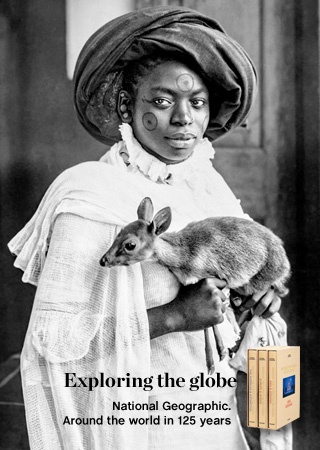 Editors in charge
| | |
| --- | --- |
| | Reuel Golden graduated in politics from the University of Sussex, UK, and is the former editor of the British Journal of Photography. He has edited various titles for TASCHEN including The Rolling Stones, Her Majesty, Harry Benson: The Beatles, Age of Innocence: Football in the 1970s, and the New York and London editions of the Portrait of a City series. |
| | Nina Wiener studied literature and art history at Vassar College in New York before falling in love with making books. Since 2002 she has edited dozens of titles for TASCHEN, including Walton Ford's Pancha Tantra, Norman Mailer's MoonFire, and Lawrence Schiller's Marilyn & Me. |