Collector's Editions
Hardcover with fold-outs, supplement book, and book stand, 19.7 x 27.2 in., 476 pages
$ 2,500
A limited edition of 9,000 signed and numbered copies, the Annie Leibovitz SUMO presents some of the most famed actors, musicians, artists, writers, athletes, and businesspeople of our time. Available in four different cover photos, this at once intimate and iconic portrait collection is presented with a Marc Newson designed book stand and a supplementary essay compendium.


Monolith shaped metallic box with 4 volumes, 7.8 x 17.3 in., 1386 pages
$ 1,000
Fifty years after its first conception, this four-volume book explores the making of the sci-fi movie masterpiece, 2oo1: A Space Odyssey. A limited edition of 1,000 copies (No. 501-1,500), each signed by Christiane Kubrick, this truly exhaustive book includes hundreds of unique documents, concept artworks, and superb behind-the-scenes photographs from the Kubrick Archives.

New!
Hardcover wrapped in a silk scarf, 13.0 x 17.3 in., 724 pages
$ 1,500
Limited and numbered edition of 1,000 copies (No. 101-1,100). Each edition is signed by the artist and wrapped in a silk scarf reproduction of Ai Weiwei's work Straight, a reference to the Sichuan earthquake of 2008. This comprehensive book was made in close collaboration with Ai Weiwei and features paper cut chapter openers designed by the artist, numerous previously unseen images from his archive, as well as statements on his work from exclusive interviews.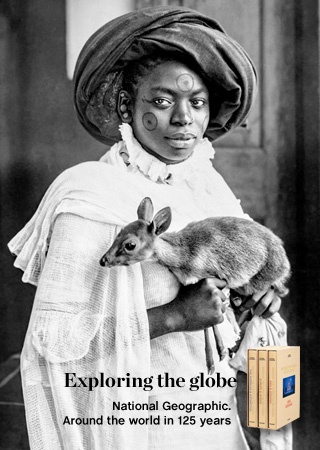 Editors in charge
| | |
| --- | --- |
| | Reuel Golden graduated in politics from the University of Sussex, UK, and is the former editor of the British Journal of Photography. He has edited various titles for TASCHEN including Her Majesty, Harry Benson: The Beatles, Age of Innocence: Football in the 1970s, and the New York and London editions of the Portrait of a City series. |
| | Nina Wiener studied literature and art history at Vassar College in New York before falling in love with making books. Since 2002 she has edited dozens of titles for TASCHEN, including Walton Ford's Pancha Tantra, Norman Mailer's MoonFire, and Lawrence Schiller's Marilyn & Me. |