Behind Beatlemania
Limited Art Edition of 100 copies, each numbered and signed by Harry Benson and coming with a gelatin silver print.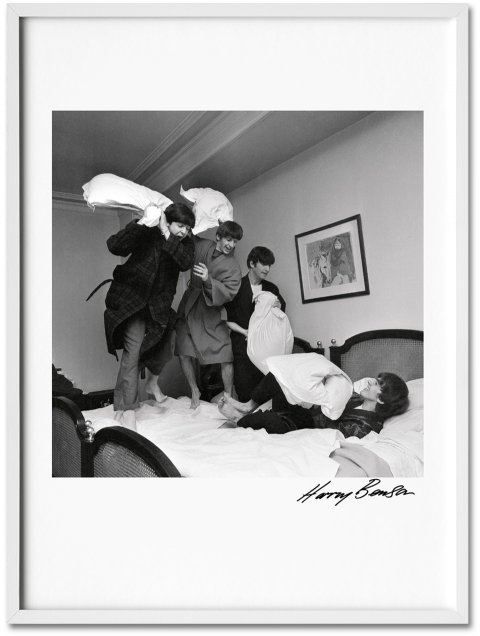 Art Edition A - No. 1-100
George V Hotel Suite
, Paris 1964
Gelatin silver print
45.7 x 33.5 cm (18 x 13.2 in.)
(Frame not included)
Also available in a second Art Edition (No. 101-200) with an alternative print.
"With two shelf-hoggingly huge silver hardback 'Art' editions and a standard collectors edition limited to 1764 copies, you can expect a Beatlemania-style clamour in bookshops. Shrieking and fainting is, of course, optional."
— Shortlist, London, United Kingdom
Harry Benson. The Beatles
Hardcover in clamshell box, 12.3 x 17.3 in., 272 pages,

$ 1,000



Behind Beatlemania. Limited edition of 1,764 copies, signed by Harry Benson

New!

Harry Benson. The Beatles
Hardcover, 10.4 x 14.7 in., 272 pages,

$ 69.99





Behind Beatlemania. The unlimited edition