The Tadao touch
Ando's complete works to date 1975-2010
Art Edition No. 1–300
Limited to 300 numbered copies
Presented in a matt-finish custom oakwood-box designed by the architect
Each copy of this Art Edition comes with an individual sketch hand-drawn and signed by Tadao Ando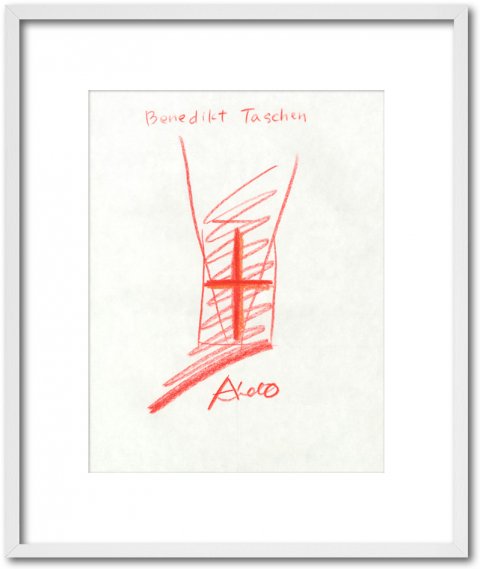 Art Edition No. 1–300
Individual sketch hand-drawn
(Frame not included)
My Favorite TASCHEN Book Is...
"If I had to pick a favorite TASCHEN book, it would be Tadao Ando's Art Edition. Since there are only 300 of them existing in the world, my runner-up would be anything else by Tadao Ando in the catalogue. I've been an obsessive admirer of Tadao Ando's art and architecture for decades, and the Taschen monographs dedicated to his work are remarkable."

Illustration by Robert Nippoldt
"If there's one man responsible for making concrete sexy again it's this guy."
— Independent on Saturday Magazine, London, United Kingdom