Gustav Klimt. Complete Paintings - See also
Page
Hardcover, 11.4 x 17.3 in., 696 pages,
$ 200
Da Vinci in detail: Leonardo's life and work - the definitive edition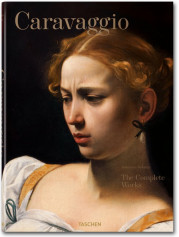 Hardcover, 11.4 x 15.6 in., 306 pages,
$ 150
Sublime blasphemy?: The complete œuvre of the dark genius who revolutionized European painting

Hardcover, 9.4 x 11.8 in., 96 pages,
$ 14.99
The feminine world. The work of the great Austrian symbolist

Softcover with flaps, 7.3 x 9.1 in., 96 pages,
$ 9.99
Feminine sensuality by the Vienna Secession's greatest proponent

Page
"Gustav Klimt is perhaps best known for his use of gold leaf in intricate paintings. His life's work is still celebrated today for the beauty, sense of sorrow and passion that he was able to capture in a single portrait. It has been 150 years since Klimt's birth and the launch of his complete works reveals his ideas and creative genius in one impressive volume."
— The Mayfair Magazine, London, United States