Gustav Klimt. Complete Paintings - See also
Page
Hardcover, 11.4 x 17.3 in., 696 pages,
$ 200
Da Vinci in detail: Leonardo's life and work - the definitive edition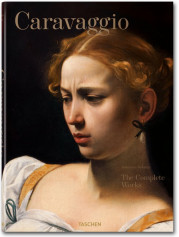 Hardcover, 11.4 x 15.6 in., 306 pages,
$ 150
Sublime blasphemy?: The complete œuvre of the dark genius who revolutionized European painting

Softcover with flaps, 7.3 x 9.1 in., 96 pages,
$ 9.99
Feminine sensuality by the Vienna Secession's greatest proponent

This eBook edition of our Basic Art Series Klimt presents the most accessible introduction to the sensual, ornate and decadent artist behind the world-famous The Kiss. With approximately 100 interactive images and galleries in top resolution, image glossary, and search, highlight and note-taking tools.

Page
"In every way an indispensible contribution to research… brilliant foldouts provide large views, while individual enlargements grant fascinating insight into the detail."
— Kunstchronik, Munich, Germany