Coming soon
SUMO size hardcover in clamshell box, 50 x 50 cm (20 x 20 in.), with fold-outs and silkscreen printed chapter openers, 518 pages
$ 5,000
Limited Collector's Edition of 1,150 copies (No. 451-1,600), all numbered and signed by the band members of the Rolling Stones.
Produced in collaboration with the band, this SUMO sized book charts the Stones' remarkable history and outrageously cool lifestyle. With one-of-a-kind archival access, it features over 500 pages of incredible images, illustrations, and a foreword written by President Bill Clinton.

New!
Hardcover in clamshell box, 12.3 x 17.3 in., 340 pages
$ 750
Hello, gorgeous! On the set, on the road, and in the studio, photographers Steve Schapiro and Lawrence Schiller capture the darling of Broadway as her Hollywood star rises. Featuring over 100 never-before-published pictures.
Limited edition of 1,000 numbered copies, each signed by Steve Schapiro and Lawrence Schiller.

Coming soon
Hardcover, 8.7 x 12.6 in., 904 pages
$ 150
A groundbreaking volume offering the most comprehensive overview of GDR visual culture. From fashion photography to secret police surveillance equipment, this unrivalled catalog features more than 2500 artifacts, design pieces, and everyday objects, gathered from the collections of the Wende Museum, Los Angeles.

New!
Gelatin silver print, 30 x 40 cm (11,8 x 15,7 in.), hardcover volume in clamshell box
$ 1,800
On the set, on the road, and in the studio, photographers Steve Schapiro and Lawrence Schiller capture the darling of Broadway as her Hollywood star rises.
Limited edition of 100 numbered copies, each with the gelatin silver print Streisand En Route to London (1969), signed by Lawrence Schiller.

New!
Hardcover, 9.0 x 11.4 in., 648 pages
New edition, only
$ 49.99
Original edition
$ 125
The staggering scopes of an Italian master. An updated Renzo Piano monograph, including new photographs of the Modern Wing of the Art Institute of Chicago, Piano's 72-story London Bridge Tower, as well as a sneak peek at his current project, Valletta City Gate in Valletta, Malta.

New!
Hardcover, 12.4 x 17.1 in., 424 pages
$ 150
One of the first European explorers to fall obsessively in love with the realm of pyramids and pharaohs, Emile Prisse d'Avennes made an outstanding contribution to Egyptology with his illustrations of Ancient Egyptian architecture, sculpture, paintings, and industrial arts. This world premiere brings together the complete collection of Prisse d'Avennes's Egyptian plates in a visual feast of symmetry and complexity, mystery and opulence.

New!
Hardcover, 9.8 x 13.4 in., 540 pages
$ 69.99
The most extensive monograph yet on the most popular of Parisian photographers, compiled by Doisneau's long-time friend and TASCHEN author Jean Claude Gautrand, with unlimited access to the photographer's extensive archives. Features more than 400 images, including lesser-known work outside of Paris, and a special preface by Doisneau's daughters Francine Deroudille and Annette Doisneau.

New!
Hardcover, 9.4 x 11.8 in., 280 pages
New edition, only
$ 39.99
Original edition
$ 69.99
An unrivalled record of one of the 20th century's touchstone beauties, Bob Willoughby's tender Hepburn portfolio is now available in a new format and with a softer price tag. At once an enraptured admirer and trusted friend of the starlet, Willougby captured Hepburn's elegance on and off set, from her Oscar-winning debut in Roman Holiday to the dizzy heights of global fame.

"With one of Hollywood's greatest studio photographers behind the camera — and its most beautiful actress in front of it — Bob Willoughby's picture-perfect Audrey Hepburn book is a real collector's item."
—Sunday Express, London

News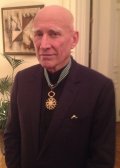 Sebastião Salgado has received the insignia of
Commander of the order of Arts and Literature
in Paris from the French Ambassador, Jean Cadet, at the Residence of His Excellency Mr. José Mauricio Bustani, the Brazilian Ambassador to France.
Sebastião Salgado. GENESIS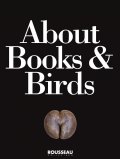 My Favorite TASCHEN Book Is...
"To browse a book published by TASCHEN is like walking in a garden full of surprises. It takes time to absorb every fragrance, every landscape, every flower—so don't rush while reading it! It stimulates and provokes all our senses—not in a very conventional way, but in the same way a work of art lights up your imagination."

Illustration by Robert Nippoldt